Award winning researcher Dr. Laurie Barclay announced as Lang Chair in Leadership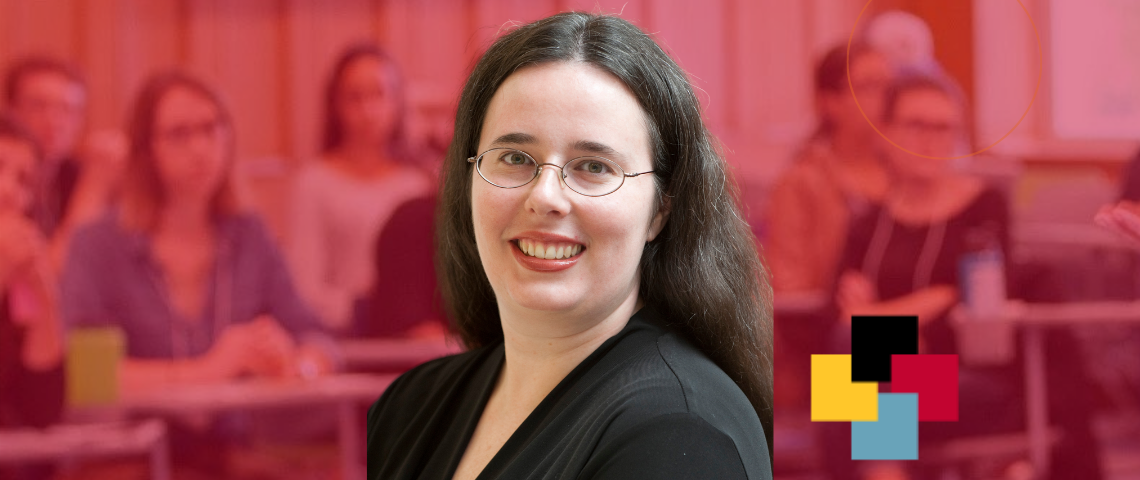 Dr. Laurie Barclay, an internationally recognized and award-winning researcher in leadership and organizational behaviour has been named the Lang Chair in Leadership at the Lang School, effective July 1st. Her research focuses on identifying how leaders can promote and effectively manage fairness in the workplace. She received her PhD from the University of British Columbia.
Prior to joining Lang, Dr. Barclay was an associate professor at the Lazaridis School of Business and Economics, Wilfrid Laurier University.
Barclay's research has appeared in a number of top-tier outlets including the Academy of Management Annals, Journal of Applied Psychology, Journal of Management, and Organizational Behavior and Human Decision Processes. Her research has received numerous awards and has been supported by prestigious grants including the Ontario Early Researcher Award and multiple grants from the Social Sciences and Humanities Research Council of Canada (SSHRC). She is also an associate editor at the Journal of Organizational Behavior.
"I am extremely pleased that Dr. Barclay will be joining Lang," says Lang dean Lysa Porth. "I am confident she will contribute to the research excellence of Lang with her successful track-record of consistently publishing in top journals and obtaining SSHRC funding."
Barclay is also an enthusiastic teacher and mentor who has also been actively involved in the training of graduate students around the world. She has received multiple teaching awards and commendations including the Alumni Award of Excellence for Mentoring at Wilfrid Laurier University.
"Dr. Barclay's experience in graduate student mentorship will help Lang attract and retain top talent from across Canada and beyond," added dean Porth.
"I am so thrilled to join Lang at such an exciting time. The Lang School's momentum is incredible. I am honoured to join this amazing community and to contribute to Lang's vision of developing and inspiring leaders to use business as a force for good," says Dr. Barclay. "It is such a privilege to mentor Lang students on how to create evidence-based solutions and support them to become the leaders of today and tomorrow."
Barclay's most recent SSHRC grant is focused on examining how leaders and employees experience and negotiate fairness issues in the workplace. She is currently working with an international team of collaborators to examine how leaders can effectively manage fairness issues that have arisen from the COVID-19 pandemic.
"Providing evidence-based solutions that leaders and companies can actually use locally and around the world is critical for enhancing employee and organizational effectiveness as well as building resilient workforces that can succeed in these turbulent times," says Dr. Barclay.
The vision for the Lang chairs is to advance Lang's position as a globally focused business school, dedicated to improving life through purpose-driven management education. Dr. Barclay is the third of four research chairs to be hired by Lang. She joins Dr. Ann Pegoraro as the Lang Chair in Sport Management and Dr. Ilias Tsiakas as the Chair in Finance.
Funding for the Lang Chair positions comes from the transformation $21-million gift from Stu and Kim Lang in 2019 which named U of G's business school after Stu's late father Gordon. Gordon S. Lang founded CCL Industries, the world's largest label manufacturer.
Share this page
Find related news by keyword
News Topics