Lang and UofG mourn the passing of former faculty member and supporter, Paul MacPherson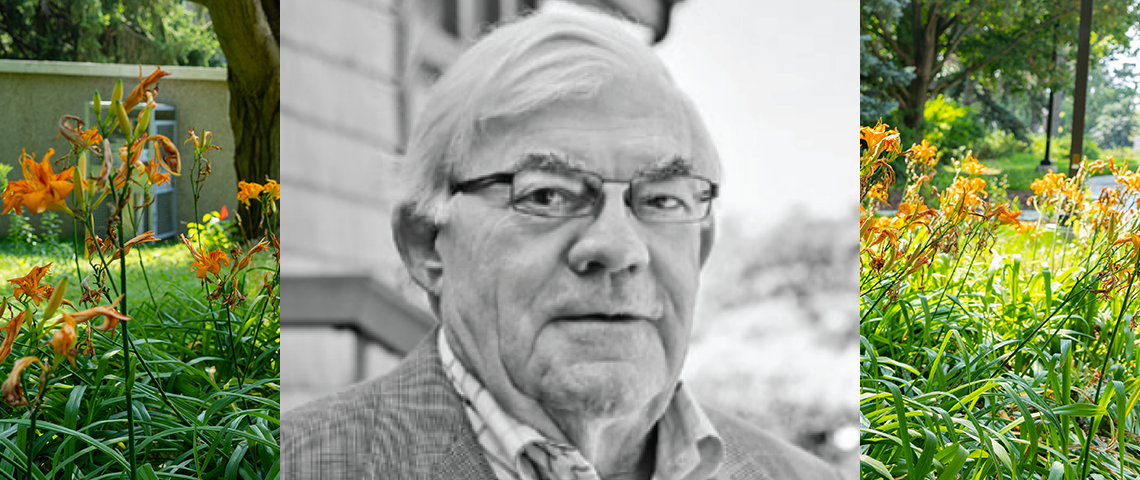 The University of Guelph and the Gordon S. Lang School of Business and Economics mourn the recent passing of long-time supporter and former faculty member, Paul MacPherson. A proud supporter of higher education and learning, MacPherson is remembered as a community builder, business leader and philanthropist. He often credits his postsecondary education with providing him with the skills and opportunity to succeed as both a businessman and a professor.
MacPherson spent 14 years as a tenured professor of business at UofG until 1977. He then purchased Valcom Limited, which specialized in broadband antennas for the military. Under his direction, Valcom expanded across Canada, becoming a multi-million-dollar company, and exporting a variety of products to over 30 countries.
MacPherson's strong leadership and sense of corporate citizenship led Valcom to support charitable endeavors including the Canadian Cancer Society, the Children's Hospital of Eastern Ontario and the Ontario Special Olympics.
The impact MacPherson had on students and faculty live on through a teaching award in his name, as well as the entranceway to Macdonald Hall. MacPherson was the largest donor to contribute to the Macdonald Hall renovations in 2015, helping transform the residence into a modern learning facility for the business school with a $1-million gift. The lobby, or "marketplace" as it's known, is named after MacPherson.
"Paul's commitment to student learning and faculty excellence is a testament to his character and values," says Lang School dean Dr. Lysa Porth. "His valuable contributions to our community, and post-secondary education across Ontario cannot be understated. We are a better school for having him be part of our rich history."
Lang's annual Paul MacPherson Teaching Award of Excellence is awarded to a faculty member who demonstrates excellence in teaching and learning. 
"I had the great honor of winning the Paul MacPherson Teaching Award of Excellence in September of 2021," says economics professor Dr. Francis Tapon. "It means a lot to me because Paul and I were colleagues at the University of Guelph in the late 70s and early 80s and I always looked up to him as an academic who practiced what he preached through his purchase and growth of Valcom Manufacturing."
A staunch advocate of the transformational power of higher learning, MacPherson also helped support his alma matter, McMaster University, with a chair in Indigenous scholarship. McMaster's Paul R. MacPherson Institute for Leadership, Innovation and Excellence in Teaching is named in his honour.
 
Share this page
News Topics