Q&A: Erin Young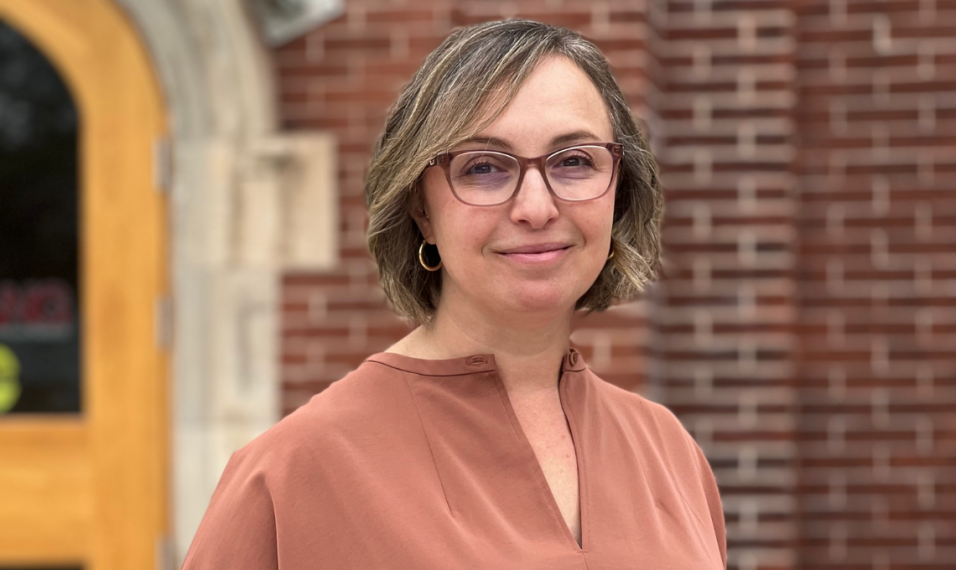 Erin Young is the newest addition to the team at the John F. Wood Centre. With a career that has led to her being nominated for an Academy Award and International Emmy, among other things, she brings with her a unique insight into entrepreneurship and collaborative creative work. 
She will be managing the Hub Incubator program which offers U of G students and alumni funding, dedicated office space and access to experienced entrepreneurs. Erin will be responsible for aiding startups in developing a strong business model that can be rigorously tested and intelligently scaled.
Tell us about yourself. (i.e. what is your background, where have you worked etc).
I am originally from Guelph but began my entrepreneurial career in the film and television industry in Toronto.  I was a Producer there for 15 years, making documentaries, feature films, shorts, and TV programs. I launched a company that produced content for National and International broadcast and some highlights were being nominated for an Academy Award and International Emmy, meeting and interviewing the Dalai Lama, and working with many amazing Canadian talent and teams. During this time, I was also a media instructor at a couple colleges where I taught Media Entrepreneurship and the business of Film & TV.  After moving back to Guelph, I continued to produce promotional content for some local businesses, managed teams at University of Waterloo, and went back to school part time to get a Masters in Business, Entrepreneurship and Technology at UW.  This reinvigorated my love of entrepreneurship, and now I feel all my experiences have led me to this exciting role at the Wood Centre.
What are your key responsibilities as the Business Incubator Services Manager at the John F. Wood Centre?
My key responsibility is managing the Hub Incubator Program. The hub is for University of Guelph students and alumni with early-stage business ideas. We offer the skillsets, space and mentorship opportunities to lay the groundwork for launching their new venture concepts into a start-up. I get to hear unique and innovative ideas and help lay the building blocks for the business concept to come to life.  I will do this by working closely with student founders and making sure they have the knowledge and practical tools that are required to effectively go out into the entrepreneurial eco-system to grow their business. How lucky am I?!
What are you most looking forward to in this role?
I can't wait to work with the student founders on their business concepts! I am excited to get to know them and be able to share my passion for entrepreneurship. With my theoretical and practical experience, I look forward to giving them the support they need to go out into the world as entrepreneurs too.
What advice do you have for students interested in joining the hub incubator program?
First, never tell us you have an idea that's never been done before…because it probably has! But most importantly, the first step is to find a problem that you want to solve.  Then, think outside the box for your solution. Know what will make your product unique so that customers will pay for it. With these basics in place, I suggest students apply to our first program The Hub – START, that will help to flesh out their business concept. Upon completion, they are eligible to apply to the second program, The Hub BUILD, where they will gain the knowledge and tools to be able to pitch to investors upon completion of the program. Applications will go live on Monday November 14th, so feel free to contact me at (erin.young@uoguelph.ca) with any questions, and get ready to make your business idea into a reality!
Share this page
News Topics