University of Guelph partners with Cornell University to offer unique leadership certificate for hospitality professionals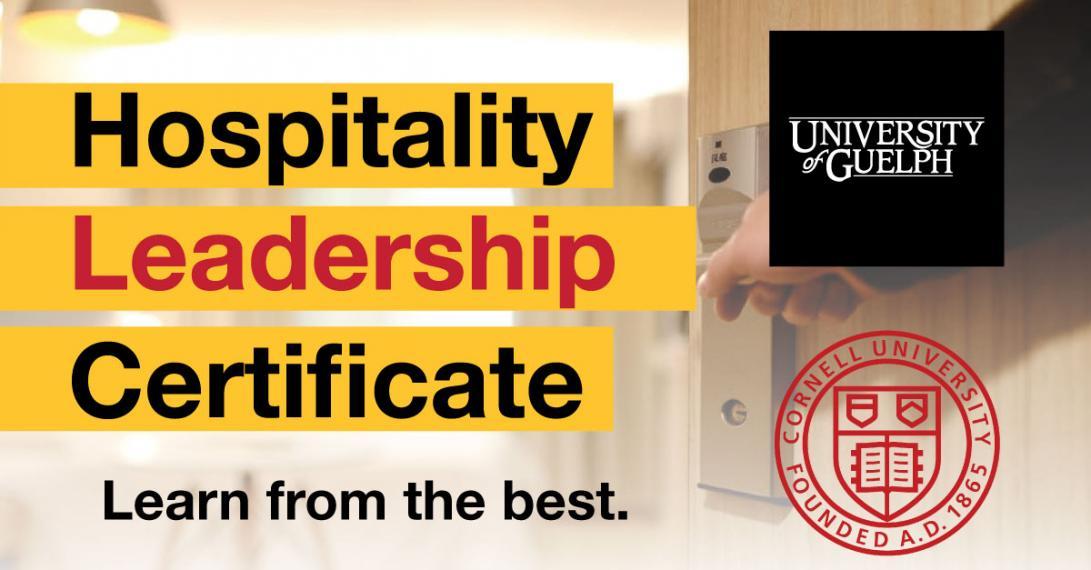 Drawing on its distinct strength in hospitality education, the College of Business and Economics is pleased to announce that it has launched a Hospitality Leadership Certificate in partnership with Cornell University. The certificate is designed for mid-to-senior level professionals in the hospitality industry who are interested in strengthening their managerial, finance and leadership skills through a flexible, interactive and specialized professional development experience.
The certificate combines online and on-campus learning through courses offered by eCornell and a culminating three-day leadership workshop held each May at the University of Guelph. This unique combination allows students to benefit from flexible coursework, while also having the opportunity to learn from leading industry experts and network with fellow professionals.
"Our top priority when designing this program with Cornell University was offering course material that would be relevant and interesting to professionals with a significant level of experience," said Statia Elliot, director of the School of Hospitality, Food and Tourism Management. "We know how hectic work schedules can be, so the strength of the curriculum had to be complemented by a flexible format. This is truly a unique opportunity to engage in professional development with two leading institutions in hospitality education."
Registration is now open for the first offering of the certificate. It is recommended that students apply by July 1, 2017 for entry into the first intake. For more information, visit the Hospitality Leadership Certificate web page or email hlc@uoguelph.ca.
Share this page
News Topics