Advisory Board chair named CEO of United Way Waterloo Region Communities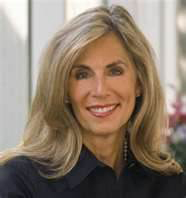 Joan Fisk, chair of the College of Business and Economics Advisory Board, was recently named chief executive officer of United Way Waterloo Region Communities (United Way WRC). Fisk was appointed following a nationwide search and will serve as United Way WRC's first CEO. She has served on the College's Advisory Board since 2011.
A noted leader from the private sector and community, Fisk has deep roots in the region United Way WRC serves. During her career she has led numerous organizations including the Waterloo Wellington Local Health Integration Network (LHIN) and Greater KW Chamber of Commerce. For 17 years she served as president and CEO of Tiger Brand Knitting.
"Joan is a long-time resident of Cambridge, and has strong relationships across the business, education and community sectors," said United Way Board co-chair Frank Voss. "Her recent term with the LHIN demonstrated her ability to work collaboratively with a diverse group of agencies while building stronger health services. She's the charismatic leader we need to move ahead on bringing lasting impacts to the areas on which we focus; youth, poverty, and community."
According to Fisk, the opportunity means creating positive change that improves the quality of life for people in the region.
"Even though United Way has 75 years of history in our region, we are building something new; something designed to tackle the difficult community issues we know are standing in the way of our neighbours and friends having the best possible quality of life."
United Way WRC launched this past April following the integration of United Way KW & Area and United Way Cambridge North Dumfries. Fisk will lead its services that reach more than 135,000 people. She will begin her new role at the end of July.
For more information, please visit the United Way WRC website.
Share this page
News Topics