Guelph BComm students place 1st in the PRME - LEAD Challenge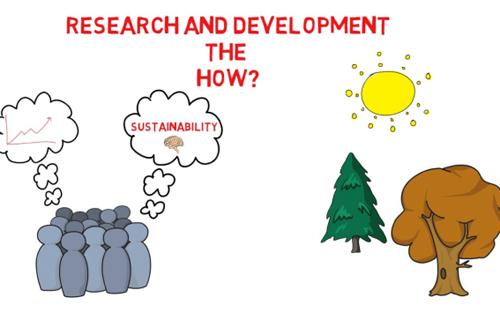 A team of Guelph B.Comm students placed first in the PRME-LEAD Challenge, a competition which saw students of PRME Champions schools submit short videos that capture their vision of a Roadmap for Integrated Sustainability. 6 Bachelor of Commerce students including Daniel Brennan, Kristina Kazemi, Michelle Rai, Mathew Rogalo, Tanwar Priya and Alexander Wiedrick submitted their video titled "Roadmap for Integrated Sustainability: Research and Development." Their submission focused on the role that research and development plays in implementing sustainability, and how marketing can develop strategic engagement plans that represent a company's vision. Students were asked to see themselves as the CEO of a large company and answer the question: What is the function that you see as the number one priority for integrating sustainability? 
Guelph's winning video submission.
The top three video submissions were displayed at the 2015 Global Compact's LEAD Symposium in Madrid and were judged by the following panel of sustainability experts:
Ole Hansen - Chief Leadership Programmes at the UN Global Compact 
Jonas Haertle - Head, PRME Secretariat
Divya Singhal - Associate Professor of General Management, Goa Institute of Management 
Jim Hartzfeld - Special Adviser to Global Compact LEAD
The winning Guelph team is invited to attend a UN Global Compact event in 2016 and will be featured in PRME and Global Compact communications. This marks the second year in a row where Guelph B.Comm students placed in the top three of this competition.
The Global Compact's 2015 LEAD Symposium brings LEAD companies and organizations together to discuss the integration of sustainability into the functional areas of a company, including research & development, human resources, marketing, finance, supply chain, etc. The Symposium will also serve to launch the Roadmap for Integrated Sustainability – a comprehensive framework for the acceleration of best practice and performance on sustainability integration that will enable companies to lead the way to a sustainable future. 
Share this page
News Topics