AHL operations during the COVID-19 pandemic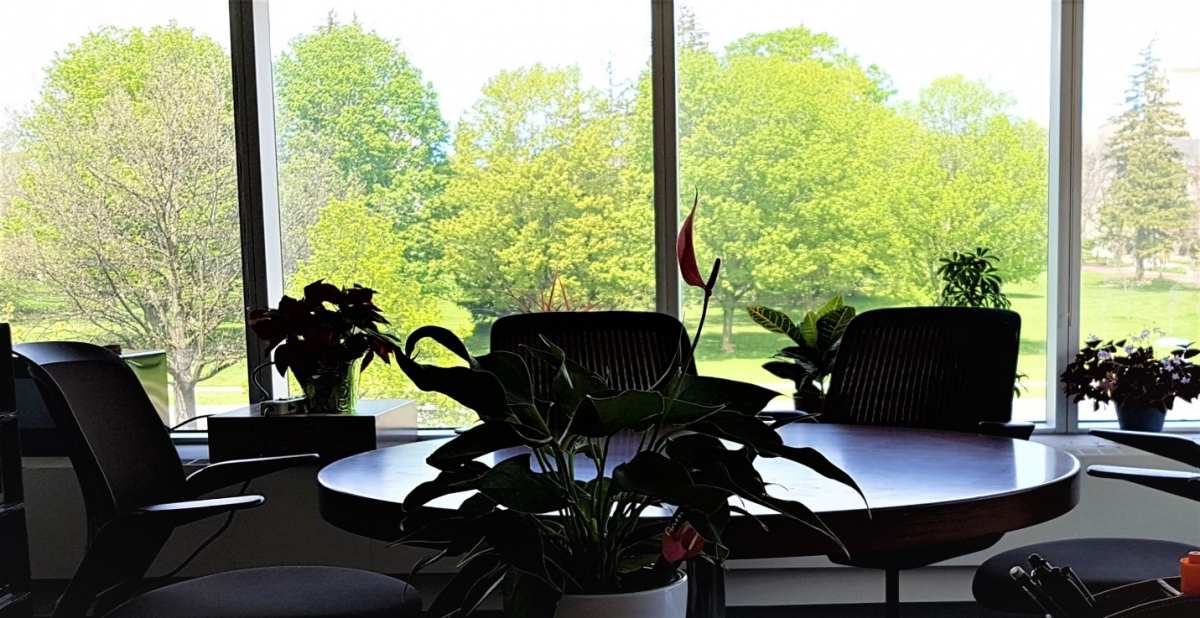 The view from the Director's office
To say that life has changed since our last AHL Newsletter issue in March would be an understatement!  Similar to your operations, we have had to rethink all of our processes in order to maintain some degree of functionality, while also ensuring a safe work environment for our staff and clients. AHL is considered an essential service as per Government of Ontario guidelines related to the agricultural sector, and therefore, we had to find a way to continue receiving samples, testing and reporting results. In the early days of the lock-down, submissions dropped in number, and most laboratory sections were able to complete their workload with reduced staff, thereby meeting appropriate physical distancing guidelines.  We had to restrict laboratory hours, hold non-critical samples and batch others. Specimen Reception is now closed on Sundays, and the vestibule had to be locked after hours due to security concerns. Only 1 person at a time is permitted in the Specimen Reception vestibule space, and a plexiglass barrier was installed to protect both clients and staff during receiving interactions. Access to restrooms, lunch room and break areas had to be reconfigured to maintain physical distancing requirements.
As veterinary services began to adapt to the "new normal" modus operandi, submissions to AHL increased. Since a reduced staffing level was insufficient to manage this increased caseload, other adjustments had to be devised. These are very similar to processes currently employed in veterinary diagnostic laboratories throughout Canada and the United States. They include splitting a laboratory section into two teams that each works a separate shift during an expanded workday. Split teams accomplish two important goals: they allow enhanced physical distancing, and reduce the risk that the entire laboratory section would be required to self-isolate in the event of a COVID-19 positive staff member, since the two teams do not interact. And of course, we are so fortunate to have highly competent and motivated staff that are already well-trained in scientific procedures and disinfection protocols.  Similar to other businesses, AHL is struggling with delivery disruptions, back-ordered supplies and sourcing sufficient PPE to protect staff.     
We thank our clients for their patience and understanding as AHL manages our operations during this pandemic. If there is anything we can do to support your business as we work through this next stage of reopening and recovery, please contact us. We wish you, your staff and families continued health and safety during this challenging time.
Maria Spinato, Animal Health Laboratory, University of Guelph, Guelph, ON.