Animal Health Laboratory and COVID-19
July 16th - AHL contnues to provide full services through the COVID-19 pandemic. (with the exception being Virus Neutralization testing - please call for availability) Guelph Specimen Room drop off is now 7AM to 8PM daily. The PM room has a new floor and is open with business as usual. 
May 25 - AHL Guelph Specimen Reception as of Monday May 25th is now back to regular hours and is open from 8AM to 6PM. After 6PM the doors are locked and drop off is still NOT available. Emergency after hours post mortem receiving continues as per instructions provided on the AHL Specimen Reception door.
April 15th - AHL is open and continues to operate with reduced staffing. After hours drop off is closed past 5PM Monday to Saturday and all day Sunday for security reasons.
AHL Guelph Specimen reception is open for receiving from 8AM to 4PM Monday to Friday and 9AM to 5PM on Saturday
AHL Guelph after hours receiving (drop off) is only open 4PM to 5PM Monday to Friday and closed Sunday.
Arrangements are still available for after hours Post Mortem drop off (please follow directions on the door). (Telephone message to ext. 54530 are monitored on Sundays)
AHL Kemptville maintains normal business hours. 8:30AM to 4:30PM Monday to Friday (after hours drop off not affected)
April 3rd - AHL is open and continues to operate with reduced staff as noted below - this will be our "normal" operations for the forseeable future. Please observe safe distancing when you are dropping off samples (1 in vestibule at a time) . AHL specimen reception has closed the curtain - please call ahead (ext 54530) if you will have any questions if dropping off submissions. Stay safe!
March 25th - Since Monday, March 23 2020, AHL has been operating with reduced staff to maximize physical distancing in the laboratory. Consequently, many tests will be batched to maximize efficiency and turnaround times may/will be extended - see NEWS for full details
March 24th - Please note: AHL is an essential service and will continue core services. Please email ahlinfo@uoguelph.ca if testing questions.
Commencing Monday, March 23, AHL will be open 9AM to 5PM daily. Specimen Room will be available 8AM to 4PM for submission intake and inquiries. Our drop-off fridge is available 24/7.
AHL Kemptville hours will remain as usual - open 8:15 to 4:30 for submission intake with after hours drop off cooler available 24/7.
For additional details, please refer to this notice: AHL COVID-19 Update
Available Tests with Fees (login required)
May 1 NEW Fee Schedule in effect
To access our Available Tests (with fees) you must first login.  Veterinary clients may contact ahlinfo@uoguelph.ca to obtain a username and password.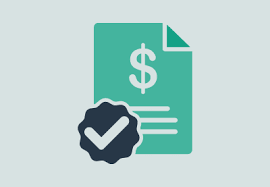 Videos
Properly filling out an AHL submission form
Properly packing multiple items for shipping
Splitting and Packaging Serology Samples: Dos and Don'ts