Alopecia areata in a Holstein bull
Alopecia areata in a Holstein bull
Emily Brouwer
Animal Health Laboratory, University of Guelph, Guelph, ON.
AHL Newsletter 2019;23(3):4-5.
A 4-y-old Holstein bull was presented to the herd veterinarian because of multifocal-to-coalescing areas of hair loss. The lesions were localized in black-haired regions, were variably sized (2-10 cm diameter), and would frequently coalesce (Fig. 1). Eventually, the hair would re-grow but would be white where it was previously black (Fig. 2). The lesions were non-pruritic, non-painful, and the underlying skin appeared grossly normal. None of the other animals in the breeding facility were affected, and apart from the skin lesions, the bull was otherwise clinically normal.
The veterinarian collected two 6-mm skin punch biopsies, choosing one from a more recent lesion and one from an older lesion. Histologically, the findings in both sections were similar. Hair follicles were present and comprised of both anagen and telogen follicles. Most hair follicle bulbs contained degenerate matrix cells and abnormally clumped pigment contained within presumptive macrophages and multinucleate cells (Fig. 3). There was frequent peribulbar melanin incontinence, and a subtle increase in perifollicular connective tissue. There were very low numbers of CD3+ T lymphocytes within the follicular bulb and the surrounding dermis (Fig. 4). Superficial dermal vessels were surrounded by moderate numbers of eosinophils.
Adult-onset alopecia with subsequent leukotrichia has been described as the clinical presentation of alopecia areata in Angus, Holstein, and Eringer cattle. This rare condition is a non-scarring, idiopathic dermatosis that is presumed to be caused by autoimmune reaction to hair bulb antigens. In humans, rodents, dogs, and horses with the condition, circulating IgG antibodies directed against trichohyalin have been implicated. For this condition, the gross lesions, pigmentary incontinence, and melanophagia with a lymphocytic mural folliculitis are considered characteristic. Identification of CD3+ T cells within and surrounding the hair bulbs is considered diagnostic.   AHL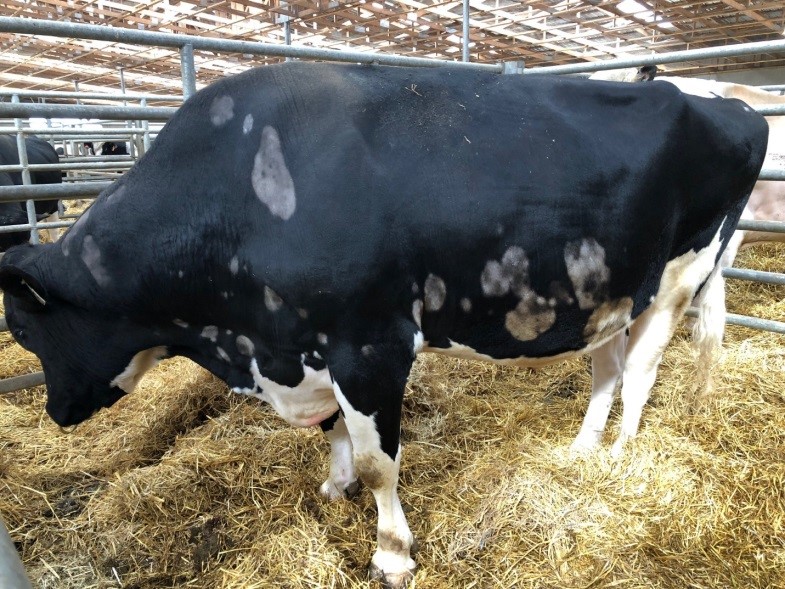 Figure 1. Alopecia areata in a Holstein bull. Multifocal to coalescing, well-demarcated regions of alopecia and leukotrichia located in regions of pigmented hair.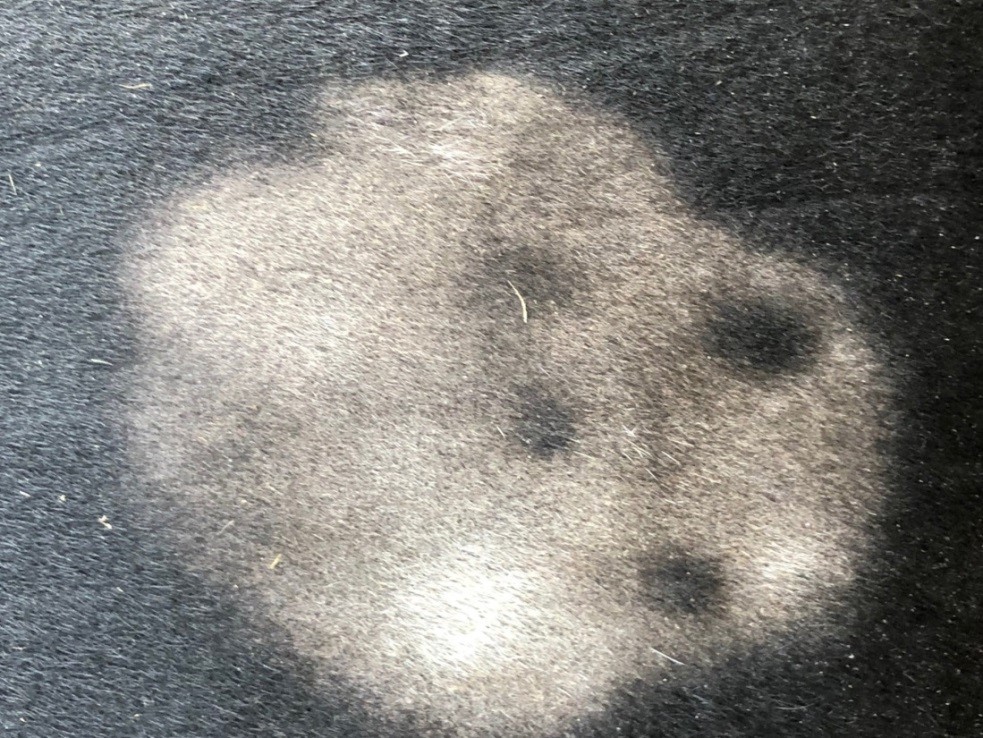 Figure 2. Focus of alopecia with localized leukotrichia.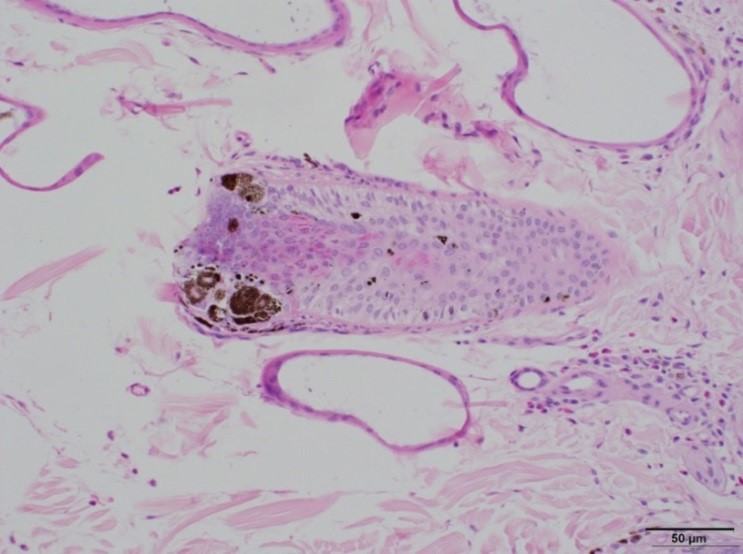 Figure 3. Hair follicle with abnormal pigment distribution and mural lymphocytes. H&E, 20X.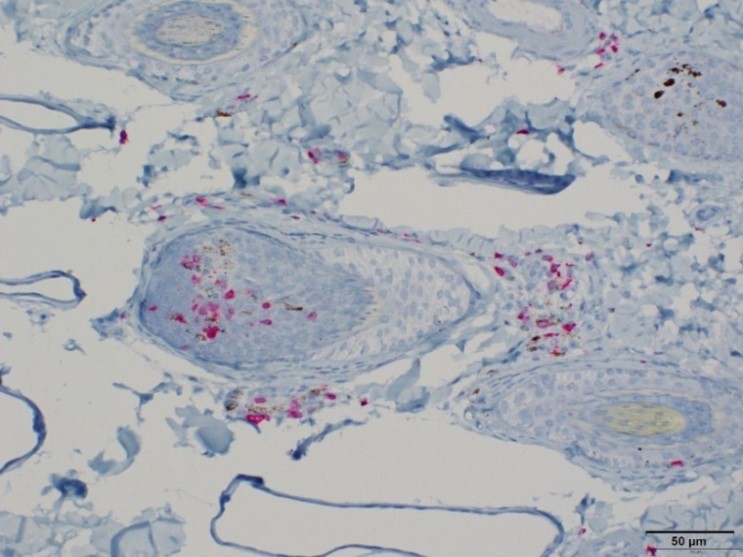 Figure 4. T cells within the hair bulb and the surrounding dermis. CD3 immunohistochemistry, 20X.
References
Timm K, et al. Alopecia areata in Eringer cows. Vet Dermatol 2010;21:545-553.
Valentine BA, et al. Alopecia areata in two black Angus cows. J Vet Diagn Invest 2012;24:405-407.