Update from the Director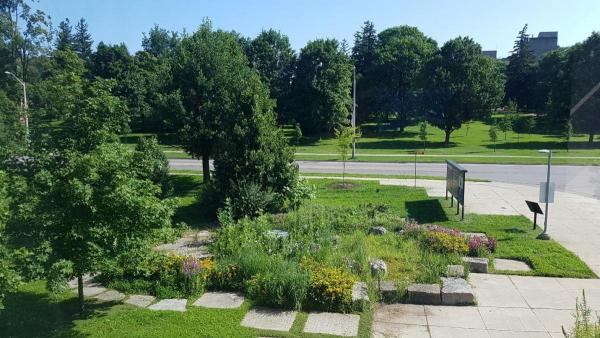 The view from the Director's office
It has been an eventful summer at the AHL!  After the lifting of most COVID-related restrictions in July, many staff have finally been able to take time off to relax and get together with families and friends at the cottage, for a picnic, at an outdoor patio or in small gatherings.  As we approach the fall semester and the return of students on the University of Guelph campus, there are many uncertainties related to how we will operate during this 4th wave of COVID-19 infections involving the Delta variant.  Beginning September 7, the U of G will implement a proof of vaccination policy for all staff, students and visitors who access buildings on campus.  The details of how this compliance will be documented are still being worked out.  We do not expect this vaccination mandate to affect veterinarians or clients who are just dropping off samples at AHL Specimen Reception or Postmortem facilities, but we may obtain clarification on this detail soon – stay tuned!  We'll update any access requirements on our web-site and email blasts if the situation changes. 
We take note of the feedback provided by our clients during meetings, surveys and informal discussions.  A common request is "more test panels please!"  We recognize the utility of organizing species-specific tests into a disease panel that is easy to order and provides broad diagnostic coverage.  In our June newsletter, we rolled out our new foal and adult equine diarrhea panels.  The AHL bovine comprehensive respiratory panel has been available for several months, and is described on page 13 of this newsletter.  As the cooler weather of fall approaches, respiratory diseases will begin their seasonal rise in occurrence, and bovine practitioners may find this comprehensive panel useful in managing outbreaks.  Please also check out several AHL staff changes in our Staff highlights section on page 5.
I hope you have had some time off this summer to relax and recharge.  Take care and stay safe! 
Maria Spinato, Director
Animal Health Laboratory, University of Guelph, Guelph, ON.