The College of Biological Science Welcomes Professor Georgia Mason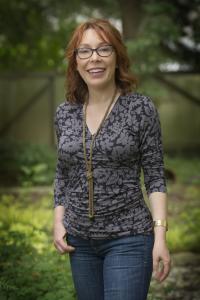 The College of Biological Science is pleased to announce that Professor Georgia Mason will join the Department of Integrative Biology, effective May 1, 2020.
Professor Mason has won multiple awards for her research, published over 150 peer-reviewed articles and has held a number of major research grants. Her work was recently featured in national and international media, including the CBC, National Geographic and the Washington Post.
Professor Mason has been recognized as a leader in graduate training and mentorship through her multi-faceted approach to advising students. She promotes critical thinking and scholarly rigour in a supportive and collaborative environment within her research group. Professor Mason is active in efforts to improve equity, diversity and inclusion in STEM fields, including addressing gender issues in graduate advising. In 2018, she was named as a national finalist for the Canadian Association of Graduate Studies Outstanding Graduate Mentorship Award.
Professor Mason began her career at the University of Guelph in the Ontario Agricultural College's (OAC) Department of Animal Biosciences in 2004 as a Canada Research Chair in Animal Welfare. Upon personal and professional reflection, Professor Mason endeavoured to join the College of Biological Science's (CBS) Department of Integrative Biology. The interim dean of CBS, Glen Van Der Kraak, the dean of OAC, Rene Van Acker, as well as the provost of the University of Guelph, Charlotte Yates, have all approved this transition; Professor Mason will continue to teach in the Department of Animal Biosciences for the next two years.
Please join us in welcoming Professor Georgia Mason to the CBS community.
Share this page
News Topics