"Studying Proteins is Necessary to Understand Interactions in the World": How Proteomics Can Help Drive Innovation
For farmers, fungal diseases like Fusarium head blight can be debilitating. In the medical field, clinicians struggle with antimicrobial resistance, especially when treating patients with a weak immune system. Finding solutions to these challenges may seem unrelated, yet both of these issues - and many others - have something in common: the presence of proteins.
Prof. Jennifer Geddes-McAlister from the Department of Molecular and Cellular Biology specializes in proteomics to help find potential solutions to difficult biological questions. How do scientists eliminate harmful bacteria without antibiotics? What sections of DNA can researchers remove/alter to create a more robust wheat variety? These are two questions that Geddes-McAlister aims to answer.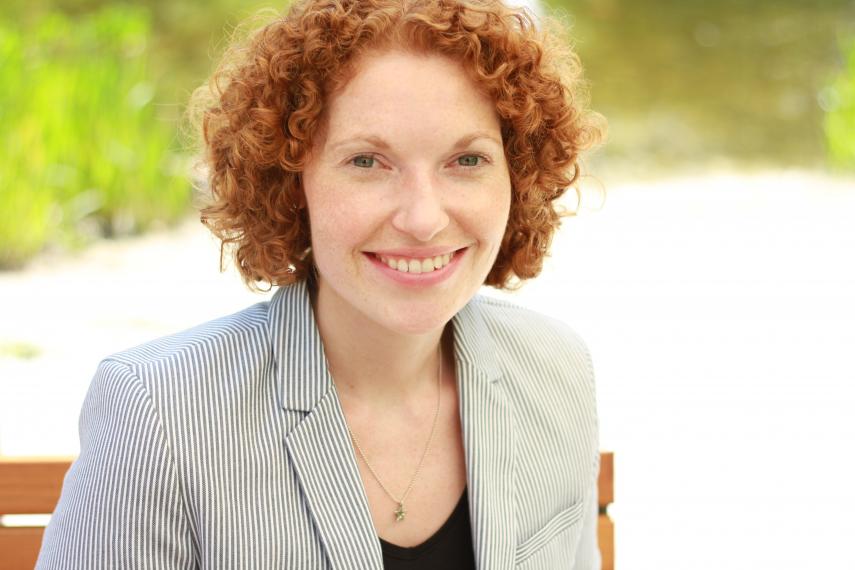 "Proteomics is special because we are using a single technology that allows us to impact multiple sectors," says Geddes-McAlister. "Studying proteins is necessary to understand interactions in the world."
Currently, Geddes-McAlister and her team are working to create a Fusarium head blight-resistant wheat variety, which could have significant economic implications. Since the mid-90s, the disease has cost Canadian wheat producers approximately $1.5 billion. Because Fusarium-infected crops are harmful to human health, they are completely unusable. Developing a more robust wheat variety could help prevent this significant loss.
Geddes-McAlister and her team are also working to find a way to eliminate the drug-resistant Pseudomonas aeruginosa, a bacterium that can cause infections in the blood, lungs or other parts of the body. This bacterium, however, has become resistant to antibiotics, making infections difficult to treat. According to the Center for Disease Control, Pseudomonas aeruginosa caused an estimated 32,600 infections among hospitalized patients and 2,700 estimated deaths in the United States in 2017. Finding an alternative to antibiotics for treating patients will this type of infection could help save lives.
"This work is important because it is applicable to the end-users," says Geddes-McAlister. "Our work has helped to develop more in-depth understandings of interactions of fungal and bacterial agents, and to identify new mechanisms and aids in the development of novel treatments."
This research is in collaboration with Profs. Rebecca Shapiro and Cezar Khursigara from the Department of Molecular and Cellular Biology. It is funded by the Ontario Agri-Food Alliance and the Mason Research Fund.
If you would like to learn more about this research, please contact Prof. Jennifer Geddes-McAlister.
Share this page
News Topics