Wild Ontario joins CBS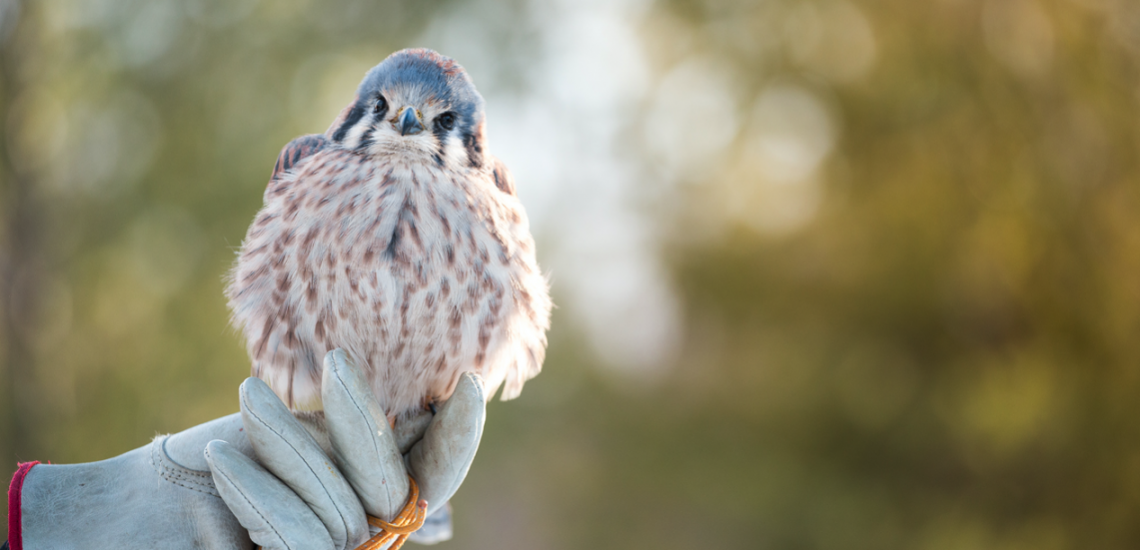 Wild Ontario, an environmental education program based at the University of Guelph, has joined the Integrative Biology department in the College of Biological Science.
Led by program director Jenn Bock, the program was formed in 2010 but has its roots in the University of Guelph's Wild Bird Clinic Education Program, established in 1990. Bock joined in 2006 as a volunteer and has been dedicated to advancing the impact of the program on and off campus ever since.
Previously flying under the wings of the Department of Animal Biosciences within the Ontario Agricultural College, they are looking forward to establishing a new home within the College of Biological Science. "We're really excited to be joining CBS," said Bock. "Thematically, it's a great fit."
The programming aims to foster appreciation for Ontario's wildlife and wild spaces. They achieve this in three ways: by providing comprehensive, experiential learning opportunities for student volunteers; delivering live-animal presentations and displays across Ontario; and providing long-term homes and purpose for resident native birds of prey which can no longer survive in the wild.
"The experiential learning package we provide is something that nobody else is doing. We're really proud of it," said Bock. "Students gain in-depth hands-on experience in science communication, animal care, training and so much more."
A two-staff team, Bock's efforts are supported by Kyle Horner, education coordinator, and a group of dedicated, highly trained volunteers. They are currently accepting applications for new volunteers, and this opportunity is open to all University of Guelph students who share a passion for science, nature and education. Find out more here.
"We're very excited to welcome Wild Ontario," said Ryan Gregory, chair of the department of Integrative Biology. "It's an outstanding program and an excellent fit, and we can see great things for the future of Wild Ontario and IB."
Bock additionally welcomes all those interested in learning more about their programming to reach out. "There's so much potential with Integrative Biology and CBS. I can't wait to work with our amazing new colleagues to find out where this exciting partnership can take us!"
Wild Ontario will join the Integrative Biology department effective immediately.
Welcome to CBS!
Share this page
News Topics