Student Council Gives Back to CBS Community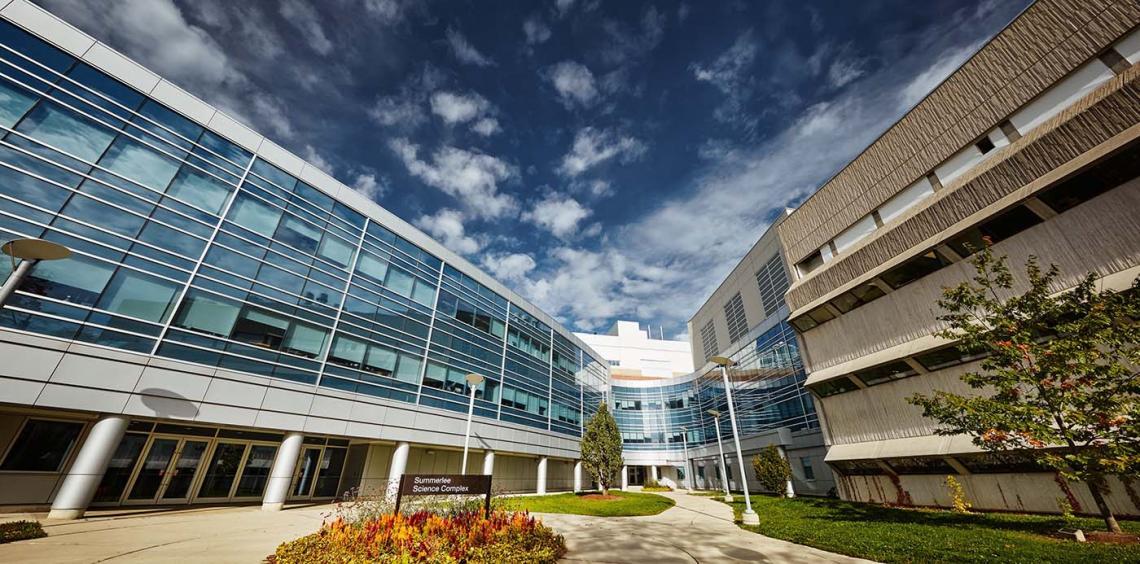 The College of Biological Science Student Council (CBSSC) has recently given back to the college community, reminding us that it takes a village to pull through challenging times.
In the midst of the COVID-19 pandemic, our student council not only recognized the needs of the college student body, but quickly created some unique ways to make a positive impact.
In an effort to offset some of the financial hardships faced by current students, the council created three scholarships. Two of these were awarded to students, and one to the university.
Zane Stekel, a fourth year MCB student and CBSSC President, hopes to prioritize the wellbeing of current students with these efforts.
"We're doing everything we can to manage and make the best of the situation," said Stekel. "Many people are struggling financially, and with the pandemic preventing any in-person events, we thought this could help."
In addition to the scholarships, the council has purchased two inscribed benches to memorialize this time in history. One bench is dedicated to the COVID-19 graduating classes of 2020/2021. The second is dedicated to Dr. Glen Van Der Kraak, who was Interim Dean of the college from August 2019 to December 2020. Both benches will be placed in front of the science complex.
"I am delighted with having a bench dedicated in my name that can be used by the U of G community," said Dr. Van Der Kraak. "This is an unexpected surprise that speaks to the ongoing efforts of the student council to support campus life."
Furthermore, CBSSC has removed their student fees for the Winter 2021 semester and ran a giveaway through their Instagram account last month in an effort to keep students engaged during a difficult semester. The 10 Days of Giveaways campaign included gift cards, merchandise and other prizes.
CBSSC is a fully student-run organization, with the goal of improving student life both socially and academically at the University of Guelph. They also have several affiliated clubs, including student associations for nearly every CBS major.
If you are interested in joining the council, the application and interview process occurs annually in September. For more information, contact cbssc@uoguelph.ca or visit their website.
Share this page
News Topics