CBS Alumni Spotlight Series

Each month we will share a Q&A with various graduates of the College of Biological Science. Through this series our alumni share, in their own words, memories of their studies, their career path since graduation, and their journey to #ImproveLife within their communities.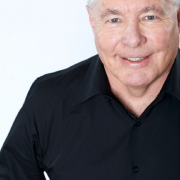 GARY SWANSON
MSc, Neurobiology, Class of 1982
What has been your career path since graduation?
After graduating, I began working for a pharmaceutical manufacturing company as an organic chemist in quality control, applying many of the principles of lab spectrometry and spectroscopy to analysis of pharmaceutical/nutritional ingredients and products. I was promoted to Quality Manager, then to Operations Manager. By 1989 I became the General Manager of the company in Canada, overseeing several departments. Later, I was transferred to the US to oversee Operations, Quality and R/D for the corporate group.
In 2009, I joined the company Herbalife International, as Corporate Vice President of Quality. We transformed from having 35 personnel to now having upwards of 400 quality personnel worldwide, with four manufacturing facilities and seven laboratories worldwide. Each lab is IS017025 accredited, and we have developed a partnership with the University of Guelph through the Natural Health Products Research Alliance (NHP Research Alliance).
What inspired you to work in your field?
What began early in my career as a means to an end created so many opportunities years later. Working in a manufacturing facility allowed me to apply many of the academic principles I learned to the workplace. I was fascinated by working with people from many different disciplines to create products that a customer wanted and was only one of a handful of people with a similar background to my own. I became a mentor to different operations personnel to help them pursue their goals and have continued that mentorship philosophy while still pursuing excellence and learning in my own discipline.
What brought you to the U of G and how did your degree help you achieve your career ambitions?
The University of Guelph was where I wanted to pursue graduate work in reproductive endocrinology. After College, I used the learnings from that graduate work to generate reports professionally and to investigate situations to a meaningful conclusion. The benefits of the graduate degree, along with my accomplishments at the manufacturing companies, helped me advance my career. Graduate work taught me to be focused on the details of a task or investigation and make sure that I could always defend my position or decision with conviction.
What did you enjoy most about U of G?
The University of Guelph was like a city within a city. I had some very supportive student friends on campus and spent a lot of time in the graduate lounge. U of G provided me the confidence in developing good relationships and was a fundamental steppingstone into the real world. The university lifestyle taught me to be tolerant, inclusive and most of all, honest with myself and those around me.
What trends are you seeing in your industry?
Increased regulations have been introduced into the food and dietary supplement industry. In the US and Canada, we are required to have strong food safety plans providing greater assurance of compliance as it relates to sourcing, manufacturing and distribution. The regulations will only be more disciplined in the future. There is more science being applied to the development and creation of food products to satisfy consumer demand, for example vegan products, clean label, allergen free etc. This new generation of consumers has high expectations for product quality.
What advice would you give to current students or recent CBS Grads?
Pursue the goals that you have set with eyes wide open. Education has provided each of us with one very important function: how to think. You are capable of pursuing a career that may have many opportunities, but they may not always resemble the title on your degree. Keep an open mind and think about how you can improve yourself and those around you.
This Q&A was originally published in CBS Research Insights, Volume 2.
We value profiling the success of our alumni, and would love to highlight yours. Get in touch with Jill Santi, Alumni Advancement Manager, at jsanti@uoguelph.ca.
Share this page
News Topics