Two CBS researchers awarded federal funding for innovative projects
Two researchers from the University of Guelph's College of Biological Science have each been awarded $250,000 in funding through the New Frontiers in Research Fund's Exploration program, administered by the Canadian government's three research agencies. The program is designed to support transformative, interdisciplinary, high-risk, high-reward research.
Dr. Shoshanah Jacobs, associate professor in the Department of Integrative Biology, will be leading the creation of an exhibition, entitled Manufactured Ecosystems, which will illustrate what our world could be like in the event of global ecological and climate collapse, when all ecosystem services have been replaced by technology.
Dr. Jennifer Geddes-McAlister, assistant professor in the Department of Molecular and Cellular Biology, will be leading the development of technology to quickly and accurately detect microbes and the presence of antimicrobial resistance. This will allow clinicians to more effectively target treatments for diseases, limiting the evolution of resistance.
NFRF funding was also granted to professors from the Ontario Veterinary College and the College of Engineering and Physical Sciences. 
Dr. Shoshanah Jacobs: The Manufactured Ecosystem
Robotic pollinator bees. A mechanical "photosynthesizer." An environment devoid of nature, where services once managed by natural ecosystems are replaced by technology. This is the vision for Manufactured Ecosystems, a jarring physical and virtual art and literary exhibition depicting a future where efforts to mitigate climate change and biodiversity loss have failed. Visitors will be invited to consider the technological advances necessary to live without fundamental ecological services, including water filtration, decomposition, oxygen production and pollination – and to act now to prevent such a future.
The exhibit itself will include contributions from a diversity of artists and writers and would travel around the world, inspiring climate action wherever it went. Visitors will be able to explore objects visually, watch technology in action through video recordings and listen to audio recordings of commissioned creative works. Afterwards, project organizers will collect visitors' reflections on the experience.
The team behind the project includes researchers from Canada (including six from the U of Guelph), United States, Germany, Greece, Mexico, and Trinidad and Tobago, with experts in a wide variety of disciplines, including engineering, climate change, fine art, literature, computer science and nutrition.
Work has already begun on the project, with researchers compiling a list of existing technological proxies for ecosystem services. They will also review speculative art and literature, especially science fiction, in search of envisioned technology to meet the ecological demands of a dystopic future.  
Dr. Jennifer Geddes-McAlister: Personalized ultra-fast detection and treatment of resistant microbial infections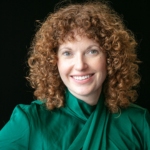 In clinical settings, broad-spectrum antimicrobials are often prescribed to treat common conditions such as urinary tract infections, in part because culturing and identifying the exact microbes can take up to several days. However, the overprescription of broad-spectrum antibiotics is contributing to antimicrobial resistance, a growing threat that some predict will become a leading cause of death worldwide in only a few decades.
Dr. Jennifer Geddes-McAlister and her interdisciplinary team of researchers from U of Guelph and Université Laval are working to develop a new technology that would enable clinicians to identify the exact microbe causing the disease, as well as its antimicrobial resistance, if any, in less than four hours with about 95% accuracy. Clinicians can then choose a medication that specifically targets the microbe and any potential resistance, reducing the probable development of antimicrobial resistance.
The proposed technology combines a state-of-the-art diagnostic method, breaking apart samples, separating into constituent parts, and analyzing them with artificial intelligence. The software would be trained to identify pathogens and to search for the presence of resistance, eventually learning from its own findings and refining its methods. The research team has already found success quickly detecting and identifying 15 bacterial species responsible for UTIs, with the ability to analyze up to 300 clinical samples per day, and plans to expand the scope of the project to diagnosing microbial infections in blood, tears and saliva samples as well.
Share this page
News Topics