College of Biological Science names two Graduate Student Representatives in EDI
Christian Cheung, a PhD student in the Department of Human Health and Nutritional Sciences, and Alannah Grant, a PhD student in the Department of Integrative Biology, have been named the College of Biological Science's Graduate Student Representatives in Equity, Diversity and Inclusion (EDI).
The one-year positions allow both to pursue initiatives designed to make CBS more diverse, equitable and inclusive, with support from Integrative Biology Professor Dr. Christina Caruso, CBS's Representative in Equity, Diversity and Inclusion.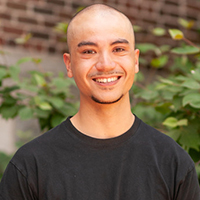 For his proposal, Cheung plans to gather more data about what changes need to be made within the college to meet EDI goals and better ways to assess markers of progress. In particular, he will look for ways to assess microaggressions as a gauge of implicit bias and discrimination within the college.
For her proposal, Grant will be developing guidelines and a handbook for graduate students to use when selecting volunteers and technicians for their research. The guidelines will help students navigate biases and barriers to ensure that all qualified individuals are considered. The handbook will provide resources for interviewing candidates and tips for making positions more accessible.   
Cheung has held several EDI-related positions within CBS, including on the CBS EDI Enhancement Initiative Committee, which organized an audit of equity, diversity and inclusion within CBS; on the HHNS EDI Committee, which hosted EDI-themed seminars, social events and educational opportunities; as the EDI Champion for a recent faculty hire within HHNS; and as the co-leader of an EDI-themed book club within the department.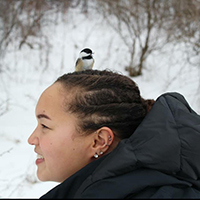 Grant has been involved in a variety of EDI-related projects and programs, including as the co-chair of Integrative Biology's EDI Committee. She is the lead organizer of the U of G's branch of Field Work in Ecology and Evolution Diversified (FREED), which supports access to field work, research experience and naturalist skills for Black, Indigenous and People of Colour (BIPOC) undergraduate students. She co-founded CitiSci School, an outreach program designed to make ecological-based science more accessible to BIPOC elementary students living in cities. She is also a member of the Let's Talk Science's Black Student Collective, which empowers Black students across Canada to pursue careers in science, technology, engineering and mathematics, and a mentor with the Canadian Black Scientist Network.
Share this page
News Topics