Engineering Prof Gets $460, 000 from Nestle for Groundwater Research
The University of Guelph has received a $460,000 donation from Nestlé Waters Canada to conduct leading-edge groundwater research in Wellington County.
The funds will go to the U of G-based G360 Centre for Applied Groundwater Research. Led by engineering professor Beth Parker, G360 involves studying groundwater and surface water interaction in fractured sedimentary bedrock, with the goal of ensuring safe and sustainable groundwater drinking supplies.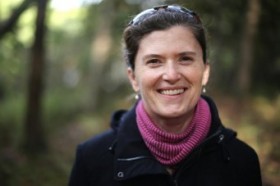 "Protecting drinking water from harmful contamination and exploitation is a shared responsibility," said Parker, who holds a Natural Sciences and Engineering Research Council Industrial Research Chair. "These municipalities are facing significant water demands through residential and industrial growth."
More than one million people living in some of southern Ontario's fastest-growing communities, including Guelph, rely on bedrock aquifers for their water.
"Southern Wellington County will greatly benefit from this research, as the scientific knowledge of the local groundwater resources and their sustainable management is essential for the development of the region," Parker said.
The Township of Puslinch expressed support for the initiative. "This generous donation from Nestlé Waters Canada will support an important research project that will help us better understand this key resource," said mayor Dennis Lever.
Nestlé's contribution will be used to enhance G360 research and community outreach, and to develop groundwater-sourced water protection and monitoring initiatives in collaboration with the communities involved.
The funding will mobilize the Southern Wellington County Groundwater Study, which will examine groundwater sustainability issues facing small to moderately-sized suburban communities.
"The ultimate goal is improved groundwater resource utilization polices and public awareness of the importance of sustainable source water protection strategies," Parker said.
Andreanne Simard, natural resources manager for Nestlé Waters Canada, said: "Nestlé strives to add value to the community, not only through its operations. Water sustainability is Nestlé's NO. 1 priority and we are proud to support this research program that will contribute to the protection of this vital resource."

G360 esearchers hope to leverage this funding to obtain a federal municipal infrastructure grant. Researchers will be creating high resolution, multi-level groundwater monitoring networks, providing critical information to environmental scientists, planners, policy-makers, and the public.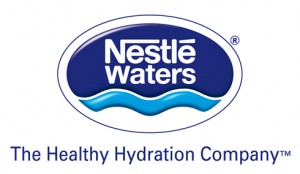 Nestlé's contribution was provided through the University Consortium for Field Focused Groundwater Research which operates through G360. Including professors, industry sponsors, scientists, practitioners, government representatives and students, it's been a global leader in research, international collaborations, and training for nearly 30 years.