2018 Alumni Blue Jays Game
Location
Toronto Marriott City Centre Hotel, 1 Blue Jays Way, Toronto, Ontario, M5V 1J4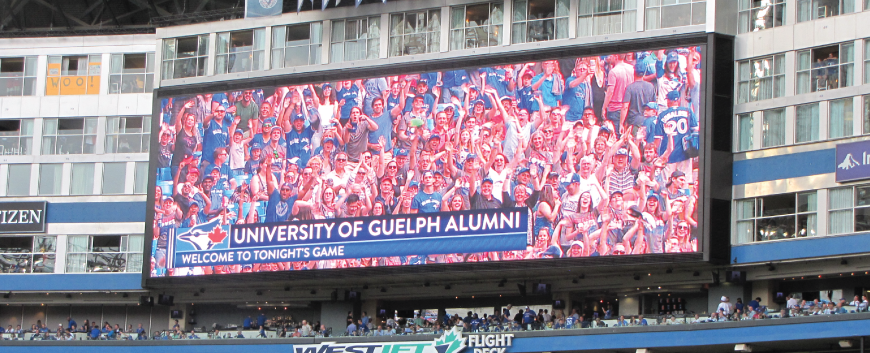 Details
All U of G alumni are invited to bring friends and family to watch the Toronto Blue Jays take on the Baltimore Orioles. Enjoy the view from section 113AL, 113AR and 113BL in a sea of fellow Gryphons.
Game Day Reception & Ticket Pick-Up Information
Price: $65 
 
Location: Toronto Marriott City Centre Hotel, 1 Blue Jays Way Toronto, ON M5V 1J4
 
Time: 11 am –1 pm, game starts at 1:07 pm.
 
What you'll get at the reception: Your game tickets, 1 giveaway, 1 drink ticket, appetizers. Additional drinks are also available for purchase.
 
If you cannot pick up your tickets at the Marriott between 11 am – 1 pm on July 22nd, email Kate Hoad-Reddick or call 519-824-4120 ext. 58233 to make arrangements to pick up your tickets at Alumni House in advance of game day.
 
Make sure you receive all of our event updates by updating your Communication Preferences today.