Evolutionary Technologies for Additive Manufacturing
Location
Richards Building – Room 3504
University of Guelph       
50 Stone Road East
Guelph, ON, N1G 2W1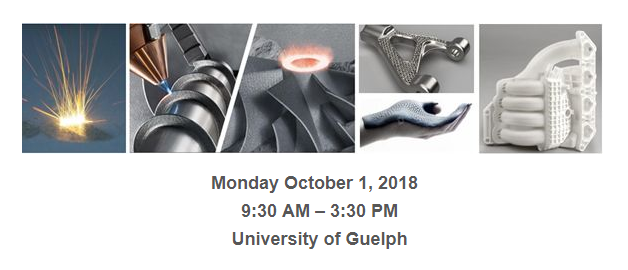 Details
Since the introduction of 3D printing in the 1980s, the benefits of producing complex parts have been well understood to manufacturers. With new technologies emerging, many companies most recently are turning towards additive manufacturing, where more advantages are being revealed on a regular basis.

However, to further realize the following advantages with Additive Manufacturing, these technologies require more discussion between academia and industry:
Reduce Cost of Entry
Reduce Waste in Building 3D Printed Engineering Compliant Parts
Increase Affordability
Reduce Waste Production
Savings on Energy Costs
This seminar will introduce the above with a collaborative nature between academia and industry to better understand current and upcoming emerging technologies available for practical use.
Seminar: Evolutionary Technologies for Additive Manufacturing
Host: AML: University of Guelph Engineering
Sponsors: SimuTech Group and ANSYS, Inc.
Cost: Free
Contact
Abdul Khan
SimuTech Group
P: 416-249-1471 x246  
E: AKhan@SimuTechGroup.ca