The Innovation and Entrepreneurship Competition
Location
MacDonald Hall, 74 MacDonald Street, Guelph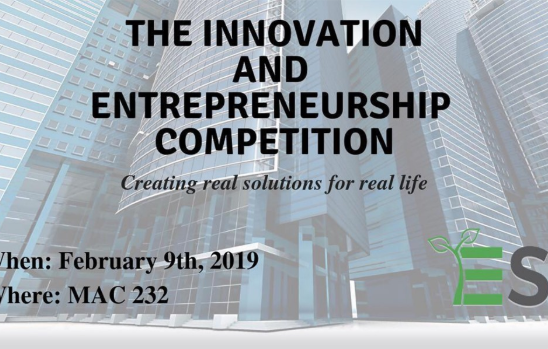 Details
The Guelph Innovations Society in partnership with the Guelph Entrepreneurship Society, is pleased to present the Innovation and Entrepreneurship Competition (previously known as the Gryphons NEST Competition).
The competition is set to take place on Saturday February 9th, 2019!
The first place prize is $1000!
Additionally, there are more amazing prizes to be won and food will be provided!
This competition is open to all student and majors across both the engineering and business faculties. Teams will be challenged to identify, innovate, and create a business solution to a real world problem. Teams will be evaluated on how well they identify their problem, the rationale and reasoning behind their problem, the creativeness and feasibility of their solution, and the feasibility and sustainability of their business application of the solution.
Event Website