Campus Day 2023: Date TBD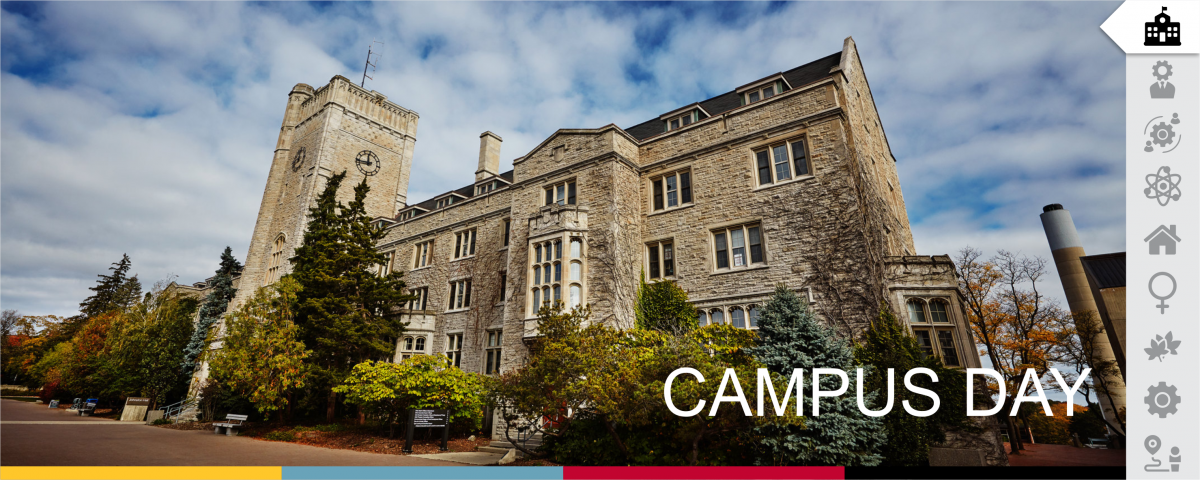 Join us in the Spring (Date TBD) for our Open House! This full-day event includes a number of activities including campus, residence and facility tours, academic information sessions, a resource fair, and the opportunity to speak one-on-one with current students, faculty, and staff. Registration details and a full day schedule will be available in the new year. Please check back then for more information! 
Bachelor of Engineering Session
Guelph Engineering faculty, staff and student volunteers will be on hand to talk about all facets of university life, ranging from academic programs to campus services and organizations. Throughout the day, you will have the opportunity to go on a campus walking tour, talk one-on-one with faculty, staff and current students and attend information sessions for each degree program.
Note: Engineering will not be offering one-on-one tours during this event. If you wish to schedule a tour for another date, please contact: enginfo@uoguelph.ca


If you require special assistance or have any additional questions please contact: events@registrar.uoguelph.ca  |  519-824-4120 Ext. 58713
For more information about this event and other degree programs, please visit Undergraduate Admissions.