Design Day - December 1, 2022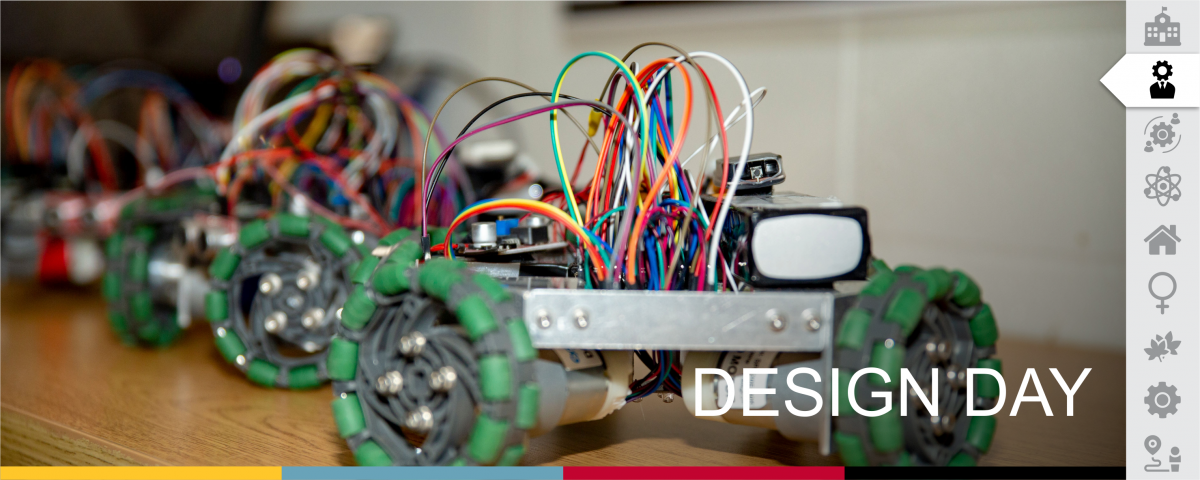 Engineering's Biggest Annual Event!
Aimed at celebrating the achievements of our engineering students in 7 disciplines, Engineering Design Day brings together students and their families, faculty, staff, alumni, and industry professionals.
Fall Design Day | December 1, 2022
Fourth-Year Engineering and Design IV students present their final 41X capstone design projects.

Spring Design Day (taking place in April 2023) typically consists of 3 event competitions: (Our virtual event this year might only include our 41X event)
Engineering and Design III (ENGG*3100)

​The top four groups of third-year engineering students present their creative solutions to common problems in everyday life. Each year's project comes with a new theme and a different set of design constraints.

Engineering and Design IV (ENGG*41X)

​

Students present their final capstone projects, spread throughout the first floor of Thornbrough Building. Teams set up their design projects in the form of large posters, physical prototypes, plans, apps, machines and more, all ready to address the judges.

Engineering and Design II (ENGG*2100)

​A very fun, yet challenging project, where second-year students design and create a toy following a given theme in

a Dragons' Den style event. The toys must fit unassembled in a large Kinder Egg container, then once assembled it must complete one of three actions using stored energy: move, fly, or shoot a projectile. 75% of the toy's weight must also consist of 3D printed material.
The School of Engineering has made design the foundation of study here at U of G. Engineers create – and what better way to exaggerate that than a celebration of design in engineering. Our engineering graduates take our goal to Improve Life with them as they graduate and enter the World – designing solutions to make the places we live better for all.