Go ENG Girl: 2020 - October 3, 2020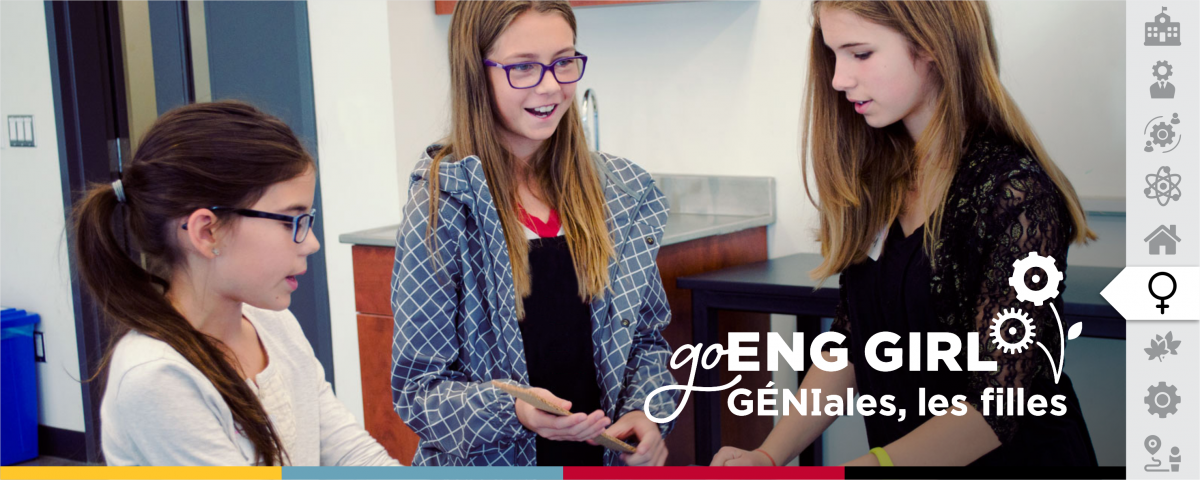 Go ENG Girl 2020:
Date: Saturday, October 3, 2020
An annual event in collaboration with Ontario Network of Women in Engineering (ONWiE) to allow girls in grades 7 to 10 to explore engineering. This event will include games and challenges for girls to complete, which will allow them to explore aspects of design, coding and engineering. As well as this, a panel of University of Guelph faculty, students and co-op representatives will be available for parents and guardians to ask questions. More information along with times will be posted about this event in September.
If you require special assistance or have any additional questions please contact: events@registrar.uoguelph.ca  |  519-824-4120 Ext. 58713
For more information about this event and other degree programs, please visit Undergraduate Admissions.