Spring Academic Open House: May 17 - 20, 2021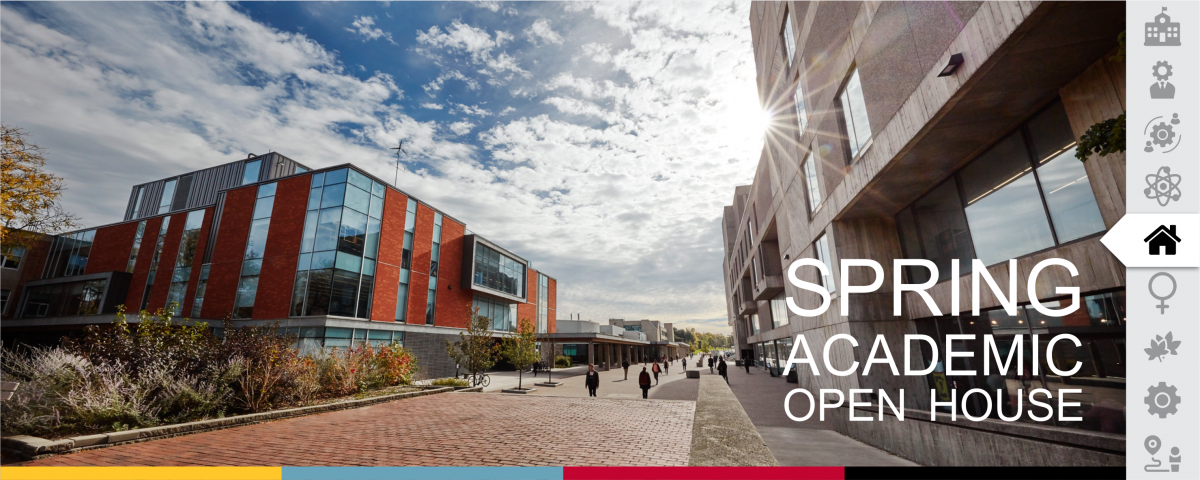 Stay tuned for updates!
Our Spring Academic Open Houses are for students who have received an offer of admission to the University of Guelph. Each day is specific to a degree program or grouping of programs and consists of program information sessions, sample lectures, and tours of residences, the library, the athletics centre and more! Registration details and a full day schedule will be available in early April 2021.
The program-specific days are as follows:
Bachelor of Engineering Sessions
Interactive session for future students
Interactive session for parents
Program specific information sessions
General tours of the campus including residences
Most of the day's activities will run in Rozanski Hall and the Athletics Centre. All participants are encouraged to register. Registration and additional information are available online at Admissions. ​
If you require special assistance or have any additional questions please contact: events@registrar.uoguelph.ca  |  519-824-4120 Ext. 58713
For more information about this event and other degree programs, please visit Undergraduate Admissions.