Engineering professor receives $575,000 from the Walmart Foundation to reduce food waste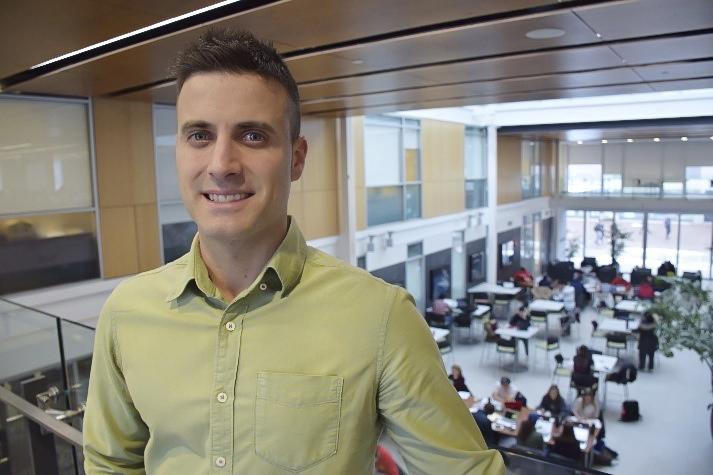 Between a quarter and a third of the food produced annually for human consumption is lost or wasted, which would be enough to satisfy the dietary requirements of 2,000 million people. Compared to other food or biomass-derived waste, fruit waste is rich in nutrients and nutritional compounds that can help regulate bowel health, weight, blood cholesterol, and glycemic and insulin responses to food consumption. But, as of now, there is no way to convert this national waste into edible food products.
Engineering Professor at the University of Guelph Dr. Mario Martinez and his research team propose to address this problem by developing a method for turning food waste into a value-added ingredient that can be incorporated into foods. Using cutting-edge processing, they will manipulate food waste and other edible materials at the molecular level. The team of researchers will also investigate the potential of fruit byproduct-containing foods to regulate glucose digestion and absorption and, ultimately, decrease the prevalence of hyperglycemia-related diseases such as obesity, cardiovascular disease and type-2 diabetes.
"We will make sure that the untapped nutritional potential of edible fruit waste finds successful application in the food industry," says Dr. Martinez. "This program will provide fruit producers and processors with an opportunity to add sustainable monetary value to their production streams while reducing waste."
Realizing the potential of Dr. Martinez's research to convert fresh fruit waste into food ingredients with high nutritional value, the Walmart Foundation is contributing more than $575,000 to his cutting-edge research program. "This funding will also support research to enhance health in relation to diet, digestion and metabolism," says Dr. Martinez.
Walmart Foundation's $15 million (USD) grant program supports non-profit organizations working to reduce food waste in Canada. The program builds on the retailer's commitment to reduce waste in its own operations and achieve zero waste in key markets, including Canada, by 2025.