U of G business professor to present at United Nations global conference on wine tourism
College of Business and Economics professor Mark Holmes will be in Chisinau, Moldova to present at the 3rd United Nations World Tourism Organization (UNWTO) Global Conference on Wine Tourism.
The conference takes place on September 6th and 7th and will focus on wine tourism as a tool for rural development. Dr. Holmes will be speaking in a session that addresses how to harness sustainability as a tool for successful development. The session will discuss the role of wine tourism in building resilience for inclusion and jobs in a sustainable way, as rural destinations face an increase global competition.
The conference stresses the contribution of tourism to the 2030 Universal Agenda for Sustainable Development and the Sustainable Development Goals (SDGs), an initiative closely aligned with the College of Business and Economics (CBE). As one of two Canadian business schools to be named a champion of the UN's initiative for Principles for Responsible Management Education (PRME), CBE is committed to developing leaders who inspire change and contribute to the UN's 17 SDGs.

"Our mission is to develop business leaders who act in a responsible and sustainable way," said CBE dean Julia Christensen Hughes. "We are committed to taking transformative action towards the integration of the Sustainable Development Goals across curriculum, research and community partnerships."
---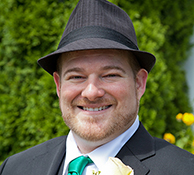 Dr. Mark Holmes is an assistant professor in the School of Hospitality, Food and Tourism Management in the College of Business and Economics.
Share this page
News Topics