Q&A: Lang BComm student who scored perfect at DECA-U competition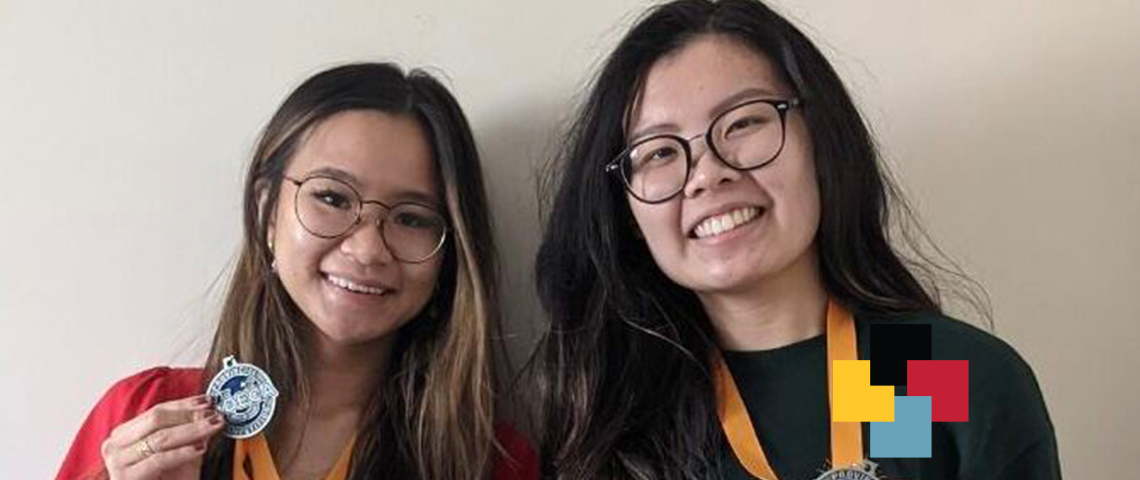 DECA-U case competitions are an excellent way for students to apply their learning to real-world, high-pressure situations. Students are given a case challenge within a particular category and asked to prepare meaningful solutions.
Earlier this year, Lang BComm student Andrea Lee and her partner Julia Uy competed at the virtual DECA-U Nationals Conference and received a perfect score of 100, placing 1st in the Marketing Management category. This is the second time in three years that a Lang BComm student has received a perfect score.
We asked Andrea Lee, an aspiring hotel management professional, what she enjoyed most of her DECA-U experience.

What category did you place 1st at DECA-U?
"My partner and I won first place for the Marketing Management category at DECA-U."
What was your favourite part of the DECA-U experience?
"My favourite part of the DECA-U experience was getting involved with the executive team and the competition itself. I was a delegate in high school and really enjoyed competing and analyzing case studies. As one of the co-directors of training for this year, I found it very fulfilling to train other delegates and help improve their presentation skills.

In terms of competing, I really enjoyed the excitement, role playing and pressure to be quick-minded, which imitated real-life situations in the business world. Overall, I thoroughly enjoyed my experience with DECA-U and it's something I would definitely recommend to everyone."
How did your community at Lang help prepare you for the DECA-U competition?
"With this year being virtual, I found that my close peers were a major factor that helped motivate me to continue participating in extra-curricular activities which provided me with a sense of normality and balance alongside my schoolwork. Specifically, my peers Rachel Provis and Owen Cober, and my amazing partner, Julia Uy, were the largest support in creating a fun, yet motivating environment that allowed me to succeed.

I am grateful to have had this opportunity and such a great team behind me to successfully place at DECA-U Canada Nationals."
What are your career goals and aspirations?
"The reason I chose to pursue a Hospitality and Tourism Management degree was to be able to travel to many different countries while working at hotel properties. I enjoy interacting with people face-to-face and having a constantly changing environment, while also learning about the culture in different destinations. I will be going on my 12-month co-op term in Kananaskis, Alberta, at the end of May to work at the Pomeroy Mountain Lodge, which will be the start towards reaching my ultimate career goal.

I hope to continue building on my connections in the future and travelling the world."
Learn more about DECA-U at Lang Learn more about Lang's major in Hospitality and Tourism Management
Share this page
Find related news by keyword
News Topics