"It checks all the boxes." Lang MBA alumnus Brianna Vyn, Brand Manager at BASF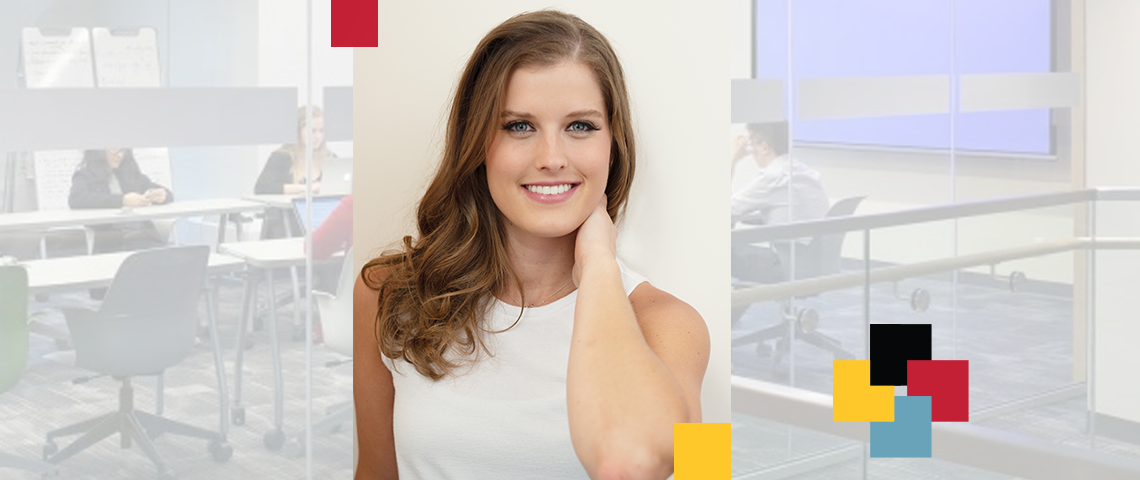 Brianna Vyn, Lang MBA '20 (Food and Agribusiness Management specialization)
Position prior to Lang MBA: Customer Experience Senior Specialist for Cereals & Pulse at BASF
Current position: Brand Manager - Seed Treatments Canada at BASF
---
How do you feel after completing your Lang MBA?
"It's a feeling of accomplishment, excitement to see where my Lang MBA will push me forward in my career."

What is your next career goal?
"I aspire to use the knowledge from my MBA to continue to build a career in the agricultural industry."
What is the biggest takeaway from the Lang MBA?
"The biggest takeaway was the people in my cohort. Completing my MBA was such a great way to meet and collaborate with classmates both inside and outside of my industry. A classmate joked that myself and a few other classmates would find him his next job one day. The connections I made over the last two years have been both enjoyable and fun but will impact my career in the future."
What part of the Lang MBA did you enjoy most?
"This program checked the boxes for me as I was considering where to take my MBA. I was able to handle classes remotely, while still working full time, and still have the in-class experience to meet with my cohort and professors. The biggest takeaway for me was the flexibility of the program. Professors understood that the students in the program are working professionals and so were flexible with due dates if needed. The content was interesting and although online for most of the program, still interactive. Being able to continue to work full time and finish an MBA in two years was a great setup!"
Share this page
Find related news by keyword
News Topics