Community improvement "at the core of my identity," Lang Scholar Adrian Werner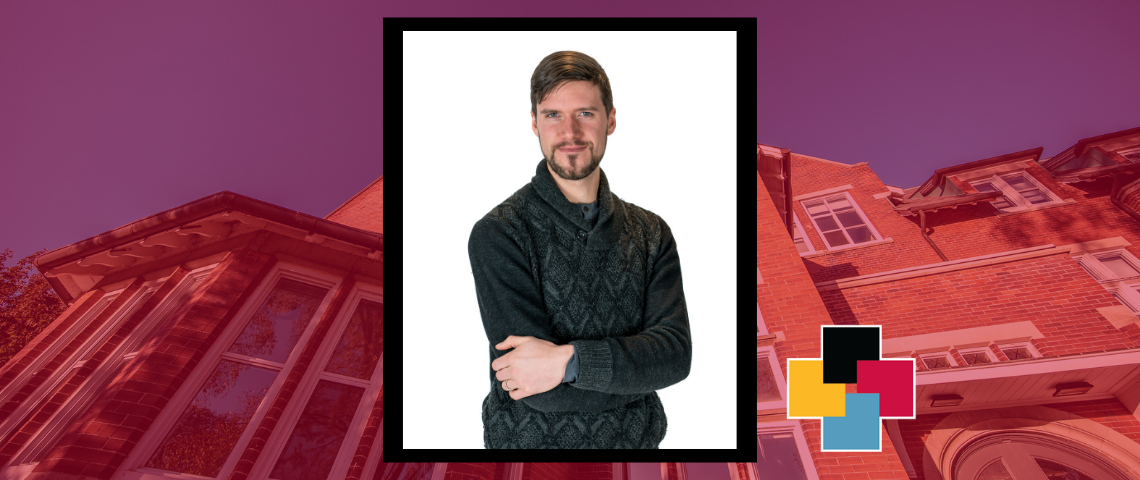 Adrian Werner, Lang Scholar
MA Leadership candidate (2021 cohort)
Current title and position: Food Security Senior Manager with Saskatoon Food Bank & Learning Centre.
Academic background: University of Winnipeg with BSc (Hons). Masters Certificate in Project Management and Leadership Development Program.
Awards: University of Winnipeg Gold Medal in Geography, Dean's Honor List-Student of Highest Distinction; Academic Proficiency Scholarship, Winnipeg Rh Institute; ESRI Canada GIS Scholarship/Award, ESRI Canada; Brian Evans Memorial Scholarship in Geography; Marcia Anne Faurer/Peter Bennett Memorial Scholarship in Geography; Entrance Scholarship, McBean Foundation; Connor Clark and Lunn Financial Group Scholarship.
How have you helped improve your community?
Contributing to the vibrancy and resilience of my community is at the core of my identity. Over the last nine years, I have volunteered with student groups, professional organizations, boards, arts and cultural organizations, citizen science, and environmental scanning projects. These include contributing to the Manitoba GIS Users Group, the Saskatoon Horticultural Society, the Saskatoon Food Council, and Wild About Saskatoon. I have supported the work of a homelessness census in both Winnipeg and Saskatoon, helped lead an outdoor festival that won a local tourism award. I have also contributed to multiple community groups' strategic direction, including the Saskatoon Food Council and the Saskatoon Horticultural Society. As a member of the Gardener Magazine editorial committee, I help choose engaging content and support sustainable gardening practices for a nationally circulated publication. The City of Saskatoon featured me as an environmental leader in the community for a climate change action campaign.
What does it mean to be named one of the Lang Scholars?
Being named a Lang Scholar is an incredible honour. I am also humbled that the selection committee felt my work embodies the values of the Gordon S. Lang School of Business and Economics. I am honoured to be a part of this group of ethical, responsible, and engaged leaders whose work will lead to a more sustainable world. For me, becoming a Lang Scholar is an opportunity to think about what is possible because I see this as a springboard toward my future.
Why did you choose Lang over other business schools?
Lang's M.A. in Leadership program stood out to me because of the unique program design and faculty members with expertise relevant to my leadership interests. Working while completing this program is valuable to me as I grow as a leader. As someone from the non-profit sector, attending a business school with a solid commitment to sustainability and community engagement was also critical in my decision.
At Lang, we are committed to developing leaders for a sustainable world. How do you think business can be used as a force for good?
To me, organizations can be a force for good when their leaders, culture, and context align with society's values and use their influence to advance them. Even the smallest businesses can significantly impact their communities, and it is up to us, as owners, leaders, scholars, and students, to foster positive change. Therefore, it is essential to ground leadership in sustainable, equitable, and ethical practices through education and research. In doing this, Lang is supporting leaders and their organizations with tools to tackle the challenges that face societies.
What skills do you hope to gain during your program?
I am excited to immerse myself in the challenging and rewarding work of studying, researching, collaborating, and writing throughout the program. I am also eager to expand my professional network. But, most of all, I am motivated to enrich my leadership practices through a rigorous academic program.
---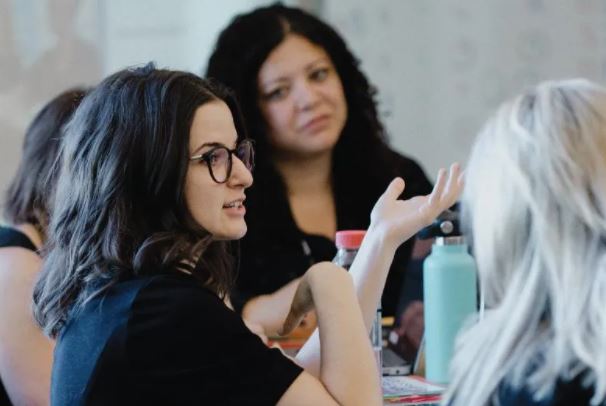 Interested in becoming a leader for a sustainable world?
Share this page
Find related news by keyword
News Topics