Professor Elliott Currie among researchers investigating hazelnut viability in Ontario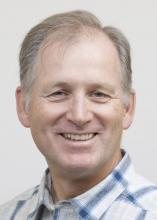 With 16,000 tonnes of hazelnuts being imported to Canada each year, it is obvious Canadians have a taste for them. Considering this demand, and the projected value of $3,000 per acre for a mature orchard, hazelnuts could soon mean serious business for farmers and the Ontario economy.

Researchers at the University of Guelph, including College of Business and Economics associate professor Elliott Currie, are currently investigating hazelnut viability in Ontario and how they might contribute to economic growth, environment and rural sustainability. A recent series of articles - funded by the W.S. (Stan) Young Memorial Communications Grant (OAC Alumni Foundation) - discuss these topics and feature comments from Currie.

See below for a full list of articles.

"Opportunity Grows on Ontario Hazelnut Trees" discusses the development of the industry.

"Hazelnuts and Truffles a Winning Combination" discusses the potential for intercropping hazelnuts and truffles.

"Ontario Hazelnuts a Helpful Hand to the Environment" discusses the positive environmental impact that growing hazelnuts locally can have.

"Hazelnuts and the Sustainability of Ontario's Rural Communities" discusses how an Ontario hazelnut industry could contribute to the growth rural Ontario.

"Hazelnuts for Every Meal" discusses how hazelnuts can complement traditional Canadian dishes and ingredients.
Share this page
Find related news by keyword
News Topics