May 13: Supporting local women entrepreneurs: The College of Business + Economics and CBaSE sponsor Innovation Guelph's Ignite Award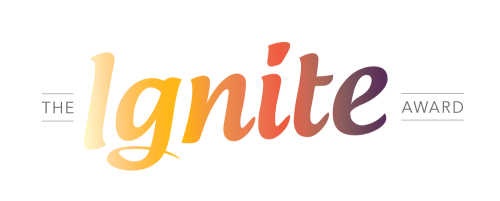 The College of Business + Economics together with the Centre for Business and Student Enterprise (CBaSE) are proud to be part of a new initiative with Innovation Guelph to support prospective and existing women entrepreneurs in Guelph and Wellington County.
The Ignite Award, which will operate as part of Innovation Guelph's Women's Economic Advancement Project, is the result of a recent successful crowdfunding initiative that raised $30,000. This money will be used to create a seed fund to provide cash awards and business mentoring for women entrepreneurs. The College of Business + Economics and CBaSE are gold sponsors of the award and represent two of the 91 businesses and individuals who contributed.
"The Ignite Award is well-aligned with the values of our business school," said Julia Christensen Hughes, Dean of the College of Business + Economics. "Entrepreneurship is an essential component of any economically sustainable community, and women's participation is particularly beneficial for fostering self-determination and wellness within individuals and families. I'm delighted to sponsor this important initiative."
The College of Business + Economics' commitment to developing the sustainable business leaders of the future is exemplified by CBaSE, which is home to student entrepreneurship at the University of Guelph. It offers transformational learning experiences that enable the collaboration of faculty and students with the local community.
CBaSE and Innovation Guelph have a long-standing relationship, focusing respectively on fostering entrepreneurship on campus and in the greater Guelph community. They recently collaborated on the development of CBaSE's Hub Incubator Program, which provides funding, office space and access to mentorship to budding entrepreneurs who are current U of G students or alumni.
The application deadline for The Ignite Award is May 30, 2015.
Share this page
News Topics