OAHN Update September 2018

Ontario Animal Health Network
Your comprehensive source for animal health information.
OAHN Update - September 2018
New OAHN Research Projects: We have just announced funding for projects related to improving surveillance by the OAHN Species Networks. The aim of these short-term projects (up to 12 months) is to support the overall goals of OAHN in terms of improving disease surveillance or contributing to protection of public health/food safety/market access. Each network has the opportunity to apply for a project up to $25,000, with applications accepted on a rolling basis. Money will be awarded based on projects presented and money available.
Approved projects: Equine - Potomac horse fever; Companion Animals - Best practices for infection prevention and control in small animal clinics; Poultry - Evaluating the prevalence of antimicrobial resistance in Salmonella, E. coli and Campylobacter isolates obtained from Ontario small poultry flocks. If you haven't had a chance to check out the reports and resources for our previous round of OAHN projects, please find links to everything you need here:  https://oahn.ca/news/oahn-disease-surveillance-projects/
Bee and Small Flock ListServs: We have just launched the Bee Veterinary ListServ. This ListServ provides a place for vets to ask case questions, and stay informed about important changes to bee medicine. For example, bees are included in the new regulations for antimicrobials in Canada. All beekeepers needing antimicrobials will require a prescription, the same as other species, as of December 1, 2018. The Small Flock ListServ was established nearly 2 years ago, and serves as a forum for veterinarians to get expert poultry health advice from recognized poultry veterinarians. If you are a veterinarian, and are interested in either of these Listservs, please email oahn@uoguelph.ca
Anti-Parasitics Table for Companion Animals: The OAHN Companion Animal Network created 2 tables that break down the different anti-parasitics available in Canada for dogs and cats, outlining what species the anti-parasitics are used for and the types of parasites they're effective against. There is a simplified table for pet owners available here: https://oahn.ca/resources/anti-parasitics-table-for-dogs-and-cats-canada-2018/ and a veterinary version of the table available here (you must be registered and signed in to access the veterinary version): https://oahn.ca/resources/anti-parasitics-table-for-dogs-and-cats-for-veterinarians-canada-2018/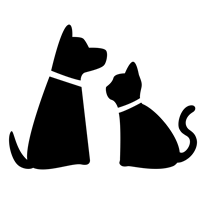 Updated Ticks and Lyme Disease Infographic: The OAHN Companion Animal Network has updated the tick map on its infographic: "Ticks and Lyme Disease in Ontario: What's the Real Risk?" This infographic covers the types of ticks in Ontario, with risk areas for Ixodes scapularis, and provides a flow chart for a dog's risk of getting Lyme disease if it's bitten by a tick in Ontario. Access the updated Lyme Infographic by clicking here: https://oahn.ca/resources/ticks-and-lyme-disease-in-ontario-whats-the-real-risk-infographic-and-references/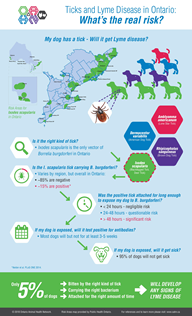 Maximize Your Lab Dollars: The OAHN Equine Network has created a resource for veterinarians, outlining the top 10 ways to maximize your lab dollars. Tips cover best ways to package and submit histology and biopsy samples, labeling, use of proper containers, and much more. Access the tips here: https://oahn.ca/resources/top-10-ways-to-maximize-your-laboratory-dollars/
*New Reports*: We have recently published new veterinary and/or owner/producer reports for our Poultry, Companion Animal, Small Ruminant, Swine, and Equine networks. You can access the reports by going to https://oahn.ca and clicking on the Networks Reports tab. Note that you must be registered and signed in to view the veterinary reports, along with lab data and clinical impression summaries.
Do you ask your clients for their Premises IDs? Check out how fast and easy it is to do by registering your vet clinic: https://www.ontarioppr.com/home_en.html