RUMINANTS
Mortality in lambs caused by Fascioloides magna
Andrew Brooks, Jan Shapiro, John Hancock
Several lambs were submitted to AHL-Kemptville for postmortem examination with a history of increased mortality and sudden death affecting a group of ram lambs ~ 10 mo of age from a farm in eastern Ontario.
Postmortem findings included numerous regions of cavitation and necrosis in the livers (Fig. 1), with abscesses containing dark brown exudate, and chronic adhesions of the liver to the adjacent viscera and diaphragm. Some lambs had abscesses in the peritoneum and pelvis, and black pigment in the omentum and liver (Fig. 2). Many lambs also had pneumonia, fibrotic pleural adhesions, acute pulmonary hemorrhage (Fig. 3), and pulmonary cavities containing dark brown exudate.
Serial sectioning of the livers revealed a large fluke ~ 2 x 1.8 x 0.4 cm with morphology compatible with Fascioloides magna (Fig. 4). Sequencing of the 18S rRNA gene confirmed the identity of the parasite (99.8% sequence similarity to F. magna).
Histopathology revealed widespread necrosis and abscessation of the liver and lung, with concurrent bacterial and mycotic infections that were interpreted as secondary. Bacteria such as Pasteurella multocida, Yersinia pseudotuberculosis, and Mannheimia glucosida were isolated.
F. magna (large American liver fluke) is primarily a parasite of cervids, particularly white-tailed deer, which are the definitive hosts. In deer, the flukes reside in cysts in the liver parenchyma and eggs are eventually excreted in the feces via connections between the cysts and bile ducts. Freshwater snails such as Lymnaea spp. are the intermediate hosts. In cattle, the flukes migrate briefly in the liver and become encysted, but in sheep they migrate continuously resulting in severe damage to the liver and occasionally the lungs. Infection of sheep with only a few F. magna flukes can result in death. Sheep and cattle become infected by ingesting infective metacercariae on pastures shared with parasitized deer and freshwater snails.
Heavier than usual rainfall in eastern Ontario in 2017 created very wet pasture conditions with some flooding, which may have played a role in the transmission of the parasite that had not been diagnosed here for many years.   AHL
Reference:
Taylor MA, et al. Veterinary Parasitology. Wiley Blackwell, 2016:76-77;486, 766.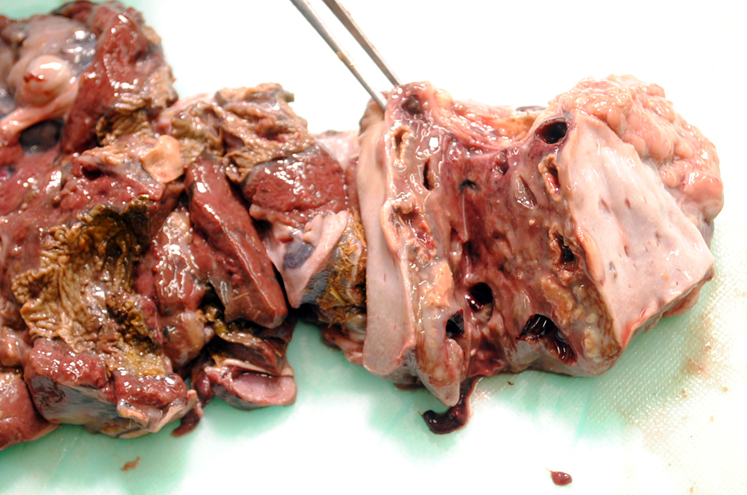 Figure 1. Severe cavitation and necrosis in the liver.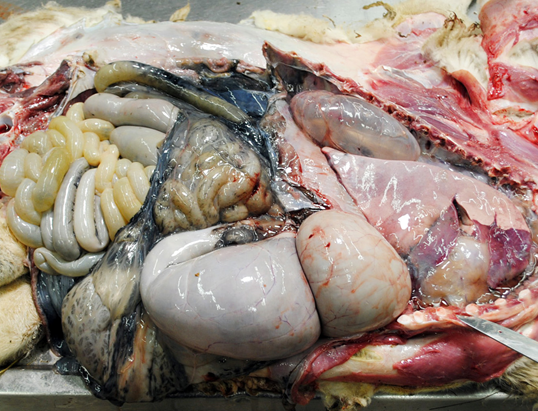 Figure 2. Black pigment in the mesentery and omentum.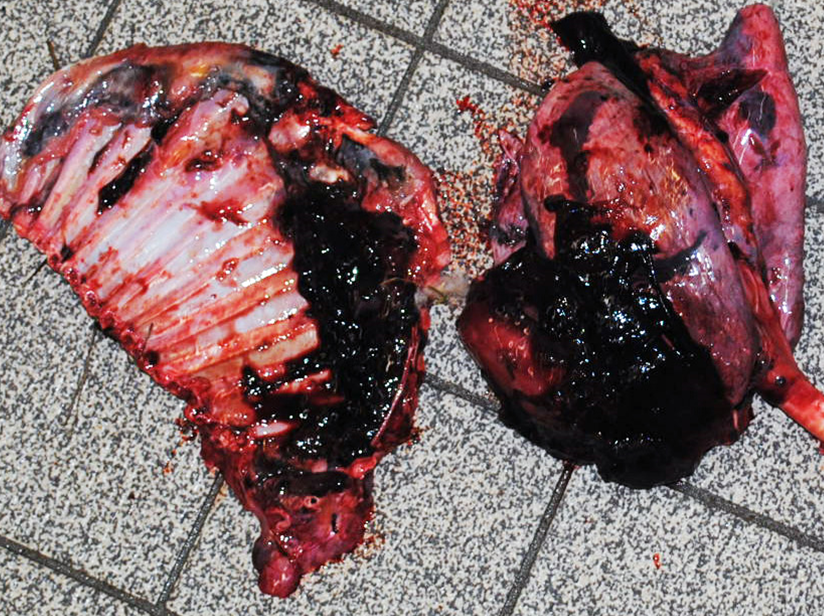 Figure 3. Acute hemorrhage in the lung and pleura.
Figure 4. Fascioloides magna fluke found in the liver.