Recognizing 5 years of COESP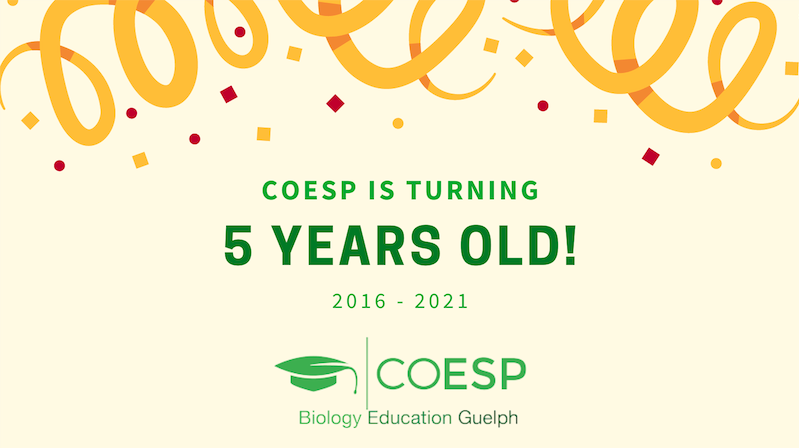 The CBS Office of Educational Scholarship & Practice (COESP) has turned 5!
COESP is a unique community of practice in CBS that focuses on supporting and guiding teaching and learning practices in the biological sciences.
Founded in March 2016 under the leadership of Faculty Director John Dawson, the steering committee offers events, guest presentations, learning enhancement grants, and numerous resources that raise awareness of evidence-based teaching practices as well as the tools to adopt them.
"COESP has been successful because of the supportive CBS community and the hard work of the amazing people on the steering committee from across the College: teaching staff, professors, postdocs, grad and undergrad students," said Dr. Dawson. "I'm thankful to the College for their vision and support of this Office."
The office has introduced the COESP Teaching Network (CTN), a facilitated interactive network that highlights innovations within CBS and provides a range of opportunities for all faculty, staff and students to interactively engage. The CTN is available to members of CBS through Courselink.
They have also recently published a COESP Remote Teaching Handbook, a collection of resources developed in response to the COVID-19 pandemic.
Learn more about the range of ways COESP supports the teaching and learning practices in the biological sciences here.
You are invited to watch a video reflection of their last 5 years.
CBS thanks everyone at COESP for their dedication, innovation and thoughtful support of our educational efforts.
Share this page
News Topics