MCB Professor Dr. Priyanka Pundir awarded nearly $80,000 for research into biofilm infections in chronic wounds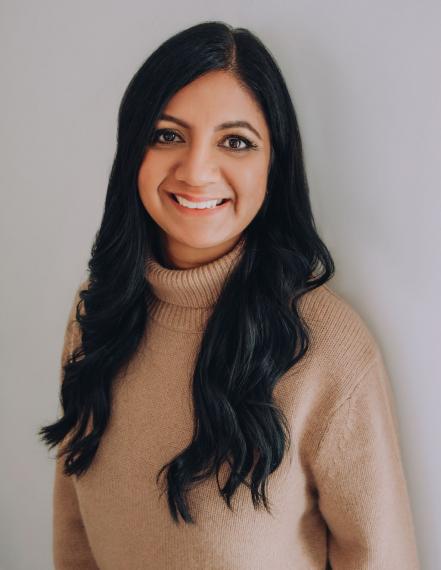 Dr. Priyanka Pundir, assistant professor in the Department of Molecular and Cellular Biology, has been awarded $79,700 from the J.P. Bickell Foundation to pursue research on chronic wounds, a global health concern impacting millions of people, especially elderly and diabetic populations.
Pundir's research will examine the role of immune cell receptors in clearing bacteria in biofilms, communities of microorganisms that live on surfaces. In particular, she'll study the mechanisms of the MRGPRX2 receptor, found in mast cells (a special type of immune cell) in the skin, which can detect communication between bacteria and trigger host defenses.  A greater understanding of how this receptor functions could one day be used to develop therapies to facilitate healing in chronic wounds.
"I express my gratitude to the foundation for their confidence in supporting a new investigator and providing funding for this research direction," says Pundir. "The data derived from our studies will not only have a substantial impact on human and animal health but will also assist a new investigator, such as myself, in training a crucial cohort of highly qualified personnel."
The funding covers research on two projects. Pundir's first project will compare the healing of mice with multi-drug-resistant wounds carrying the MRGPRX2 receptor with mice whose receptor has been genetically deleted. The study aims to determine if wounds heal and close faster in the presence of the receptor.
For her second project, Pundir will study whether manipulating MRGPRX2 in chronic wounds might clear bacteria and speed wound healing.
The J.P. Bickell Foundation supports early-career researchers working at Ontario postsecondary institutions through medical research grants. Five to seven applicants are chosen each year to receive grants of $25,000 to $80,000 each.
Share this page
News Topics