HAFA alumna wins international travel blog competition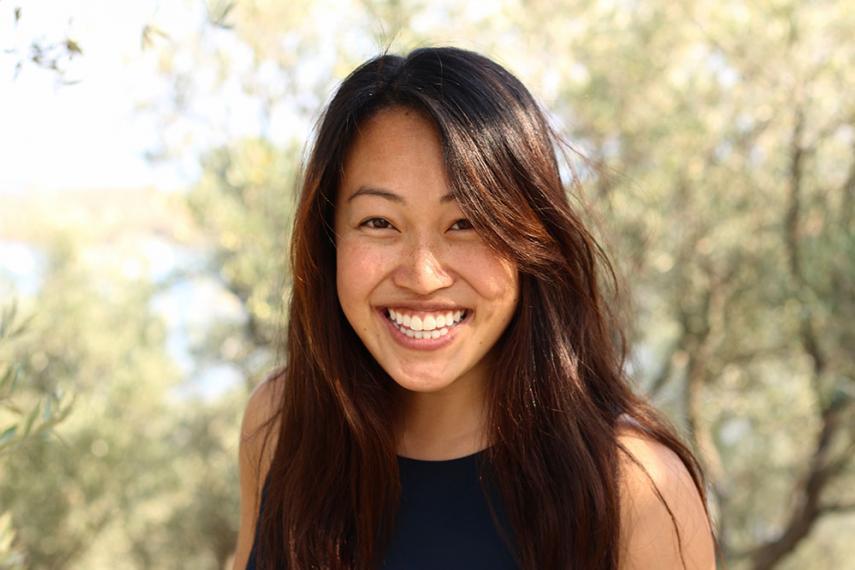 Name: Lauren Chan
Graduation year: 2016
Program: Bachelor of Commerce - Hotel and Food Administration (HAFA - co-op)
---
Lauren Chan has always had a passion for traveling the world, discovering new cultures and meeting people along the way. Her love for exploring has led her to a unique opportunity that will combine her love of traveling with connecting with people. Chan is a winner of the global Faces2Hearts blogging challenge that will take four young people on a 5-month journey to discover European Commission funded development projects in Africa, Asia-Pacific and Latin America.
Currently completing her master's degree in sustainability and tourism management at the University of Southern Denmark, Chan will travel to the Asia-Pacific region to document and record her experiences of discovering people and projects related to gender, education, sustainability, climate action, empowerment to women and girls, among others. She will record her experiences, interactions and feelings in regular blog posts (including videos and photos) and through social media.
The project will culminate at the European Development Days in June 2018, where our all four bloggers will share their stories and confront their views with development professionals. The Faces2Hearts project aim is to use storytelling as a medium to share the work being done by the European Commission - an institution of the European Union (EU), responsible for proposing legislation and upholding the EU treaties.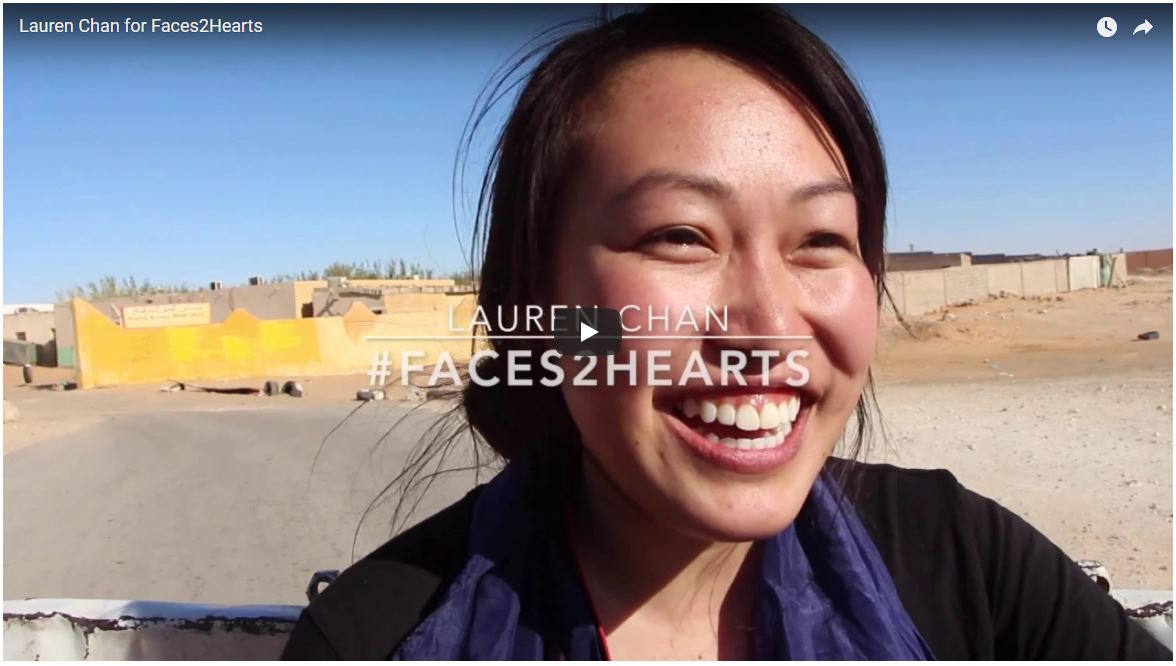 Watch Lauren Chan's winning video submission for the Faces2Hearts challenge
---
What made you want to become involved with Face2Hearts?
I admired the EU's policy of cooperating with countries around the globe to make positive change at the ground level. It is my goal to help communicate the positive actions that have the EU has taken to help improve the lives of its global citizens. The projects around the world are a testament to their support of nations, communities, and individuals around the world.
I applied to the Faces2Hearts challenge because I knew it would be a personally meaningful opportunity to grow. This project is truly a combination of my professional and personal passions - traveling and storytelling!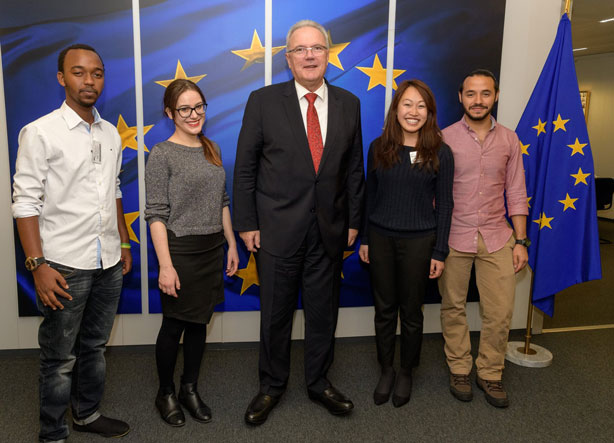 Neven Mimica (middle), Member of the EC in charge of International Cooperation and Development, with Lauren Chan (second from right)  and other winning bloggers of the Faces2Hearts competition.
---
Where will you be traveling?
I am the ambassador for the Asia-Pacific region, visiting 7 countries including: Laos, Cambodia, Fiji, Indonesia, Bangladesh, Nepal, and Uzbekistan. I am most excited for the diversity of countries visiting, including a mix of east, south and central Asia and the Pacific.  
---
What are you hoping to achieve from this experience?
I hope that I will bring to light the value of storytelling and communicating human stories. It is my aim to use words, photos and videos to kindle empathy, ignite kindness and encourage action that makes our world a better place. I want to be a voice for the voiceless and share untold stories. My sincerest hope is that I will inspire positive change. I believe that stories can enact awareness and promote a global community!
This role will allow me to combine multiple things that make my heart stir – conversation, photography, culture, and travel.
---
How has this opportunity impacted you and your future goals? 
I was really nervous to apply to this competition, in fear that I didn't have a chance at being selected. I went headfirst towards the uncertainty and was overwhelmed by the support I received from friends, family, and people I have never met!
---
How has your education at the University of Guelph helped you with this position?
I felt that the University of Guelph (including my time in co-op), helped build my confidence and cultivated traits of persistence and determination. I learned to stay critical and go beyond the books to enrich my education. I also learned to cultivate interpersonal skills being surrounded by people with diverse backgrounds. In the public voting phase of the competition, I reached out to my friends and alumni of the University of Guelph and I received incredible support. Students and alumni from the University of Guelph who didn't know me, supported my application – I felt deeply lifted up! Thank you!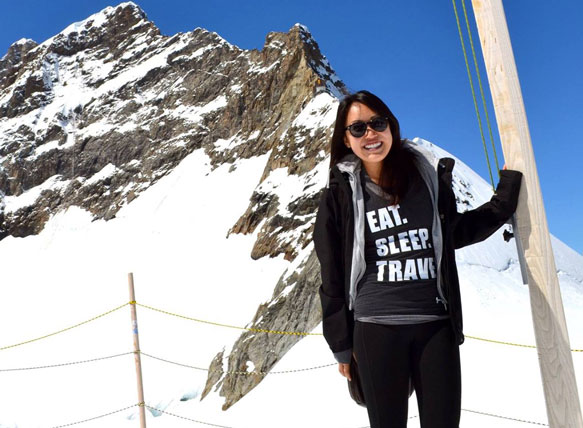 ---
What advice would you give to students?
Follow your curiosities, stay critical and find a balance between being proactive and patient. Ask questions and don't be afraid to ask people for advice and support. Marvel at all the simply joys and beauties around you, then share that beauty with others! 
Discover U of G's hospitality, food and tourism management programs:
Share this page
Find related news by keyword
News Topics