U of G business students among finalists for global sustainable development competition

University of Guelph students are among the AIM2Flourish 2019 Flourish Prize finalists, an international academic competition supported by the United Nations that celebrates real sustainable business innovations.
The competition invited students to submit stories about positive business innovations that align with the UN Global Goals and advance the Sustainable Development Goals. Their submission was chosen as a finalist from over 800 submissions, including stories from 30 universities across 16 countries.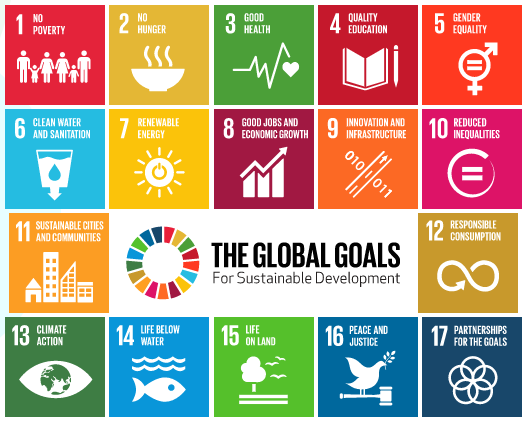 The U of G students' story – The Future of Pest Management – focused on Bugs for Bugs, a pest control company that exclusively provides beneficial organisms for biological pest management. Under the direction of Professor Ruben Burga, the U of G team included students Oreoluwa Odewole, Riley-Jay Foster and Tarek Jamaleddin.
"It is a privilege to read and be inspired by these stories," said AIM2Flourish Director Claire Sommer. "Students discovering positive and profitable business innovations are at the heart of the AIM2Flourish initiative. Our goal is to prepare a generation of Global Goals leaders who use business innovation as a tool to 'do well and do good' in their life and career."
Congratulations to the students for this accomplishment, and to AIM2Flourish for this important initiative.
A complete list of finalists can be found on the AIM2Flourish website. The prize-winning submissions from the 76 finalists will be announced the week of May 6 to 10 during the 2019 Flourish Prizes virtual celebration.
---
Last year, two U of G teams were among the 2018 Flourish Prize finalists and a team of U of G business students went on to win one of the 17 AIM2Flourish awards.
AIM2Flourish is the world's first higher-education curriculum, story platform and prize for the 17 UN Sustainable Development Goals and business' role in achieving them. The program is an initiative of the Fowler Center for Business as an Agent of World Benefit at the Weatherhead School of Management – Case Western Reserve University. Their mission is to change the story about business from best in the world, to best for the world.
Share this page
Find related news by keyword
News Topics