"The Lang MBA gave me highly‐respected skills catered specifically to hospitality and tourism"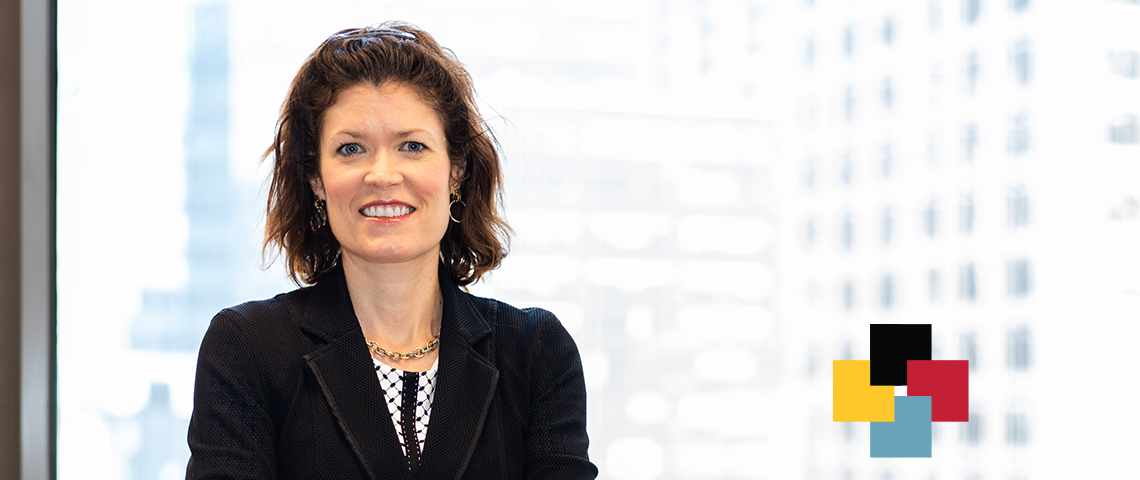 Lang MBA alumnus Rebecca Godfrey is the Director and co-practice lead with CBRE's Tourism & Leisure group in Canada, and member of the CBRE Hotels Senior Leadership Team. She joined CBRE in 2015 when the firm acquired PKF Consulting Canada, where she was a Senior Associate.
Prior to joining PKF in 2005, Rebecca was completed her Lang MBA specializing in Hospitality and Tourism Management. Rebecca has over 15 years of consulting experience in the tourism and hospitality industries, specializing in market and financial feasibility studies, needs assessments, economic impact studies, strategic business plans for tourism-based associations and organizational assessments. Rebecca has extensive experience working with both public and private sector clientele.
In the below Q&A, we ask Rebecca about her experiences within the Lang MBA program and advice for recent Lang graduates.
Can you describe your new role at CBRE and your responsibilities?
---
As part of the Senior Leadership Team for CBRE Hotels and CBRE Tourism & Leisure Group, I have taken on a combined role of empowering and growing the team, and helping clients in Canada's hospitality and tourism sector bring their projects to life. As the leadership representative and Director for CBRE Tourism & Leisure Group, I specialize in strategic planning, market and financial feasibility studies, investment opportunity studies, organizational needs assessments, and economic impact studies for clientele in the tourism and hospitality sector across Canada. I also help my colleagues with peer reviews and whatever other project assistance is needed to benefit the overall team and act as a conduit to senior management in the Valuation & Advisory Services Group.

What is your most memorable experience at UofG/Lang? 
---
My most memorable experience at the University of Guelph and Lang was working on my thesis project while completing my MBA, focusing on heritage tourism and boutique hotels. I was passionate about my topic and in addition to the great resources available through the university, I had the pleasure of working with Professor Clayton Barrows (now at the University of New Hampshire), who was an excellent mentor and support.


How did the HAFA/HTM degree set you up for career success? 
---
The MBA HTM degree was very beneficial for my career success, as it provided me with a set of highly‐respected skills common to all MBA programs, but was also catered specifically to hospitality and tourism management.  The faculty were very skilled in their respective areas of management and business administration (i.e. marketing, operations, leadership, revenue management, etc.), and they were also close to leaders working in the industry, which helped me form connections when I re‐entered the workforce.  


What advice do you have for graduates entering the workforce, amidst the current pandemic restrictions? 
---
There is no doubt that this is a tough time for graduates about to enter the workforce, given that hospitality and tourism is the hardest hit sector worldwide. At this point, you may be entering a job where you don't get to meet your colleagues in person – only connect through Zoom! My advice is to decide what it is about the sector that you are most passionate about, consider your strengths relative to that passion, and hone your skills accordingly. Research everything you can about the industry and use LinkedIn to network with colleagues that may be able to help with additional career options, particularly once travel restrictions lift. Also, maintain your connections with the University of Guelph and its alumni. We are here to help and advise you as best we can!
Share this page
Find related news by keyword
News Topics