New Wood Centre podcast tells the story of local entrepreneurs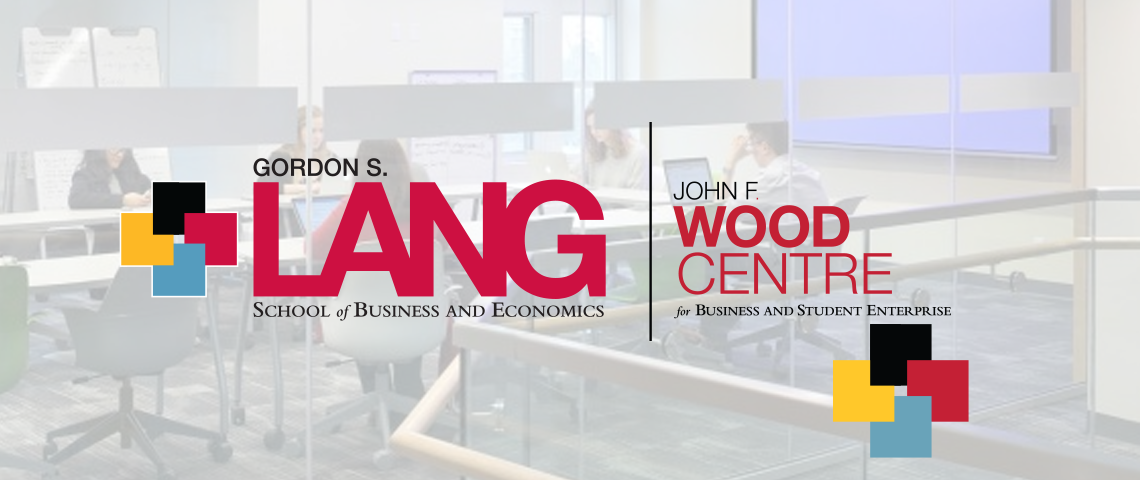 The journey of an entrepreneur is dynamic and almost always changing. To tell the story of highly successful entrepreneurs in the Guelph community, the John F. Wood Centre for Business and Student Enterprise has launched a new podcast to inspire the next great generation of entrepreneurs at U of G.
Hosted on Anchor, the podcast features entrepreneurs from the medical and food industry, including John London, Vice Chairman of Miravo Healthcare, founder of Yorkshire Valley Farms Tony Ambler and Dr. Mary Peirson and Jane Watson, founders of Art Med. The podcast includes a total of 6 episodes.
"Entrepreneurial skills shouldn't be confined to just business school students, said Erin Doherty, Program Manager at the Wood Centre. "In fact, entrepreneurship is a discipline that can enhance any field of study. Being an entrepreneur is all about bringing your idea to life. Our hope is that these stories of highly impactful entrepreneurs will make the discipline more accessible to students."
The Wood Centre at Lang provides entrepreneurial training and funding through a variety of programs, including their Hub Incubator that helps students and alumni get their innovative business ideas off the ground. In 2020, the Wood Centre celebrated the 100th company to launch out of the Hub program 
"Entrepreneurship is all about tackling problems," says Doherty. "With their top-notch education on environmental, social, and economic problems, UofG students are well-positioned to become changemakers and problem-solvers who use business as a force for good.  As we hope you'll hear in this podcast series, the entrepreneurial community at the Wood Centre includes many inspirational leaders creating meaningful impact." 
The podcast is hosted by student peer helpers from the Wood Centre. Oliver Yuzpe, a biological science student and aspiring doctor along with Gurleen Brar, a molecular biology and genetics student and owner of an e-commerce bakery host the 6-part series.
"Having students interview entrepreneurs from industries which they work or aspire to work in adds an element of authenticity and passion to the podcasts," says Mairin Scannell, program coordinator at the Wood Centre. "Students leading the conversations and uncovering the struggles, resilience and success of these accomplished entrepreneurs is truly inspiring."
The Wood Centre hopes to add more episodes in the future which will focus on entrepreneurs from different industries.
Check out the full Wood Centre Podcast Series below:
---
ENTREPRENEURS IN THE MEDICAL INDUSTRY
Dr. Melanie Barham guides us through her journey as an entrepreneur in the Veterinary industry. Upon graduating from the Ontario Veterinary College, Dr. Barham explains her vision behind founding the DVM project and how this experience has motivated her in pursuing an MBA in sustainable commerce.
Dr. Mary Pearson & Jane Watson each provide a unique viewpoint on entrepreneuship how they are able to work together to essentially build each other skills. With Dr. Mary Pearson being an M.D. and Jane Watson having a background in administration and property management, these two sisters have come together to create Art Med, an aesthetic medical clinic here in Guelph.
Dr. Sophie Pollon-MacLeod brings us through her journey starting as a BSc. Student in Human Kinetics at the University of Guelph and eventually becoming a Doctor of Naturopathic Medicine. Dr. Pollon-MacLeod goes into detail focusing on the Naturopathic Medicine industry, and what makes this occupation unique and innovative.
John London, a lawyer and former partner at a Toronto Bay Street Law Firm, brings us through his journey as an entrepreneur, starting in the Auto industry and eventually switching to Pharmaceuticals. Mr. London, who is currently the Vice Chairman at Miravo Healthcare, goes on to explain how with a fresh mindset coupled with the passion to innovate, you can essentially bring a company back to life.
ENTREPRENEURS IN THE FOOD INDUSTRY
Sean Mitchell is an entrepreneur and a recent graduate. Mitchell walks us through his journey from getting first place in the University of Guelph's Project Soy competition to further developing this product and launching a business.
Tony Ambler is a successful, passionate entrepreneur whose been involved in the agriculture industry for most of his life. Ambler tells us about what his biggest learnings and advice is for anyone whose interested in getting involved in farming and food production.
Share this page
News Topics