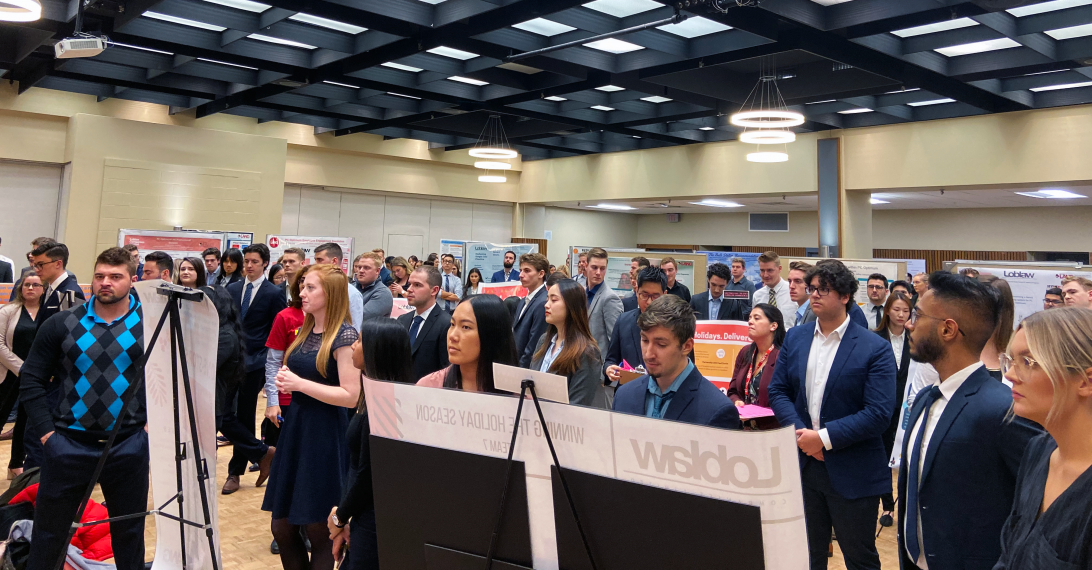 Lang business students had the opportunity to pitch their creative business solutions to industry representatives last week, as part of their fourth-year capstone course.
In the course, students were placed into teams and received a business challenge submitted by one of three industry partners: Loblaw Companies Limited, General Motors Canada, and PepsiCo.
The exercise wrapped up with last week's poster competition, where students presented their final solutions to industry representatives from their organization.