Blood Donor Clinic
Location
Peter Clark Hall, University Centre
University of Guelph 

**Special appointments for faculty and staff available from 10am-11am to get through quickly**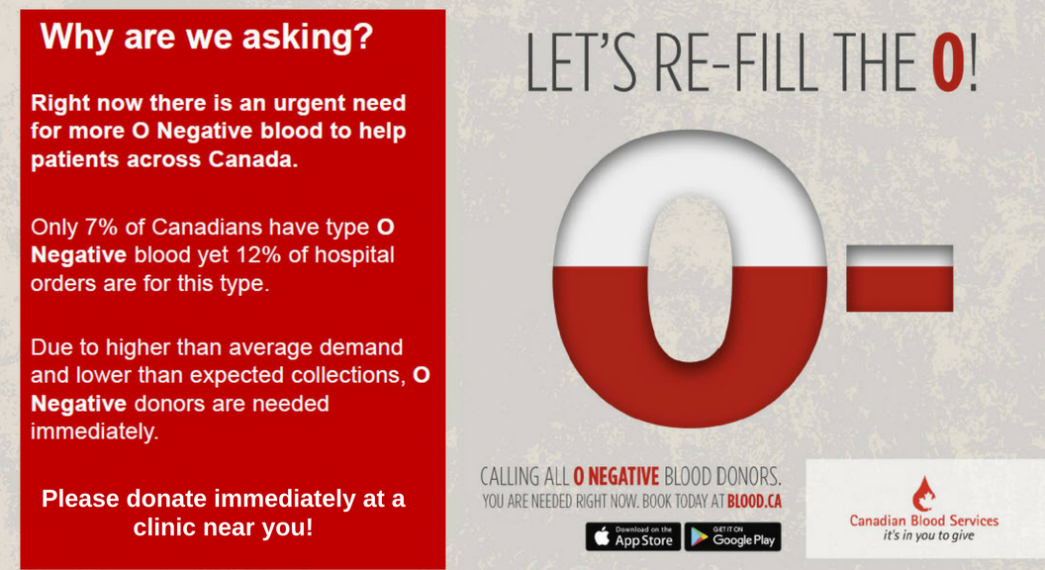 Details
BLOOD DONORS NEEDED IMMEDIATELY
Approximately every minute of every day, someone in Canada needs blood. In fact, per a recent poll, 52 per cent of Canadians say they, or a family member, have needed blood or blood products for surgery or for medical treatment.
In Guelph alone, we need over 1000 new blood donors this year to make sure that we have enough blood on hand for local patients. Across Canada, over 100, 000 new blood donors are need this year as each year 40% of our donors do not return.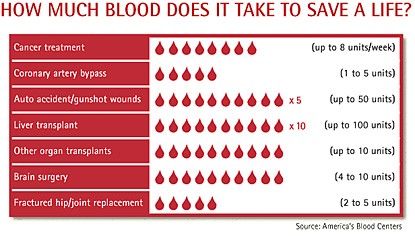 Basic Eligibility
Here is a list of basic eligibility for blood donation:
At least 17 years of age
Weigh at least 110lbs
Identification (full name & signature or photo)
At least 56 days since last blood donation for males, 84 days since last blood donation for females
In good health & feeling well
No tattoos or piercing in last 6 months
No travel outside North America or Europe in last 21 days due to Zika risk
**There are also eligibility restrictions based on medication and travel outside of North America
-medication questions: have donor email me medications they are on, and I will check with a nurse OR have them call 18882DONATE directly & speak with a nurse
-travel questions: check list here https://blood.ca/en/blood/travel to see if you can donate
For more comprehensive eligibility check out: https://blood.ca/en/blood/abcs-eligibility
Blood Donation Process – takes a total of 1 hour
Register, Questionnaire, Screening with a nurse
Donate blood (5-10 mins)
Refreshments
IMPORTANT:
DRINK LOTS OF WATER & EAT A GOOD MEAL PRIOR TO DONATION.

BRING ID WITH YOU TO CLINIC.