Strengthening Sunlight and Self-Love: A Creative Workshop
Details
Winter can be a challenging time when it comes to taking care of ourselves; the days are shorter, colder, affecting our mood, how we see ourselves, and view the world.
Join Jazmine in this creative workshop that encourages the activation of more positive self talk, and celebration of personal growth through the powers of artmaking and connection. 
Registration is limited.
About the Facilitator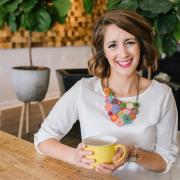 Jazmine Tufford-Singh, Registered Psychotherapist (R.P.), Art Therapist (M.A.), Canadian Certified Counsellor (C.C.C)
  In her private practice in Kitchener, Ontario, Jazmine works with children, youth, and adults providing individual therapy. Jazmine offers clients a safe space for self-expression, connection, creativity and healing, whether this is through the more traditional talk therapy approach, or through the language of art. Jazmine also offers various art-based workshops and therapeutic groups in the Kitchener-Waterloo and surrounding communities on topics such as creativity, self-compassion, and mental health.