Healthy Workplace Month - October 2018 Calendar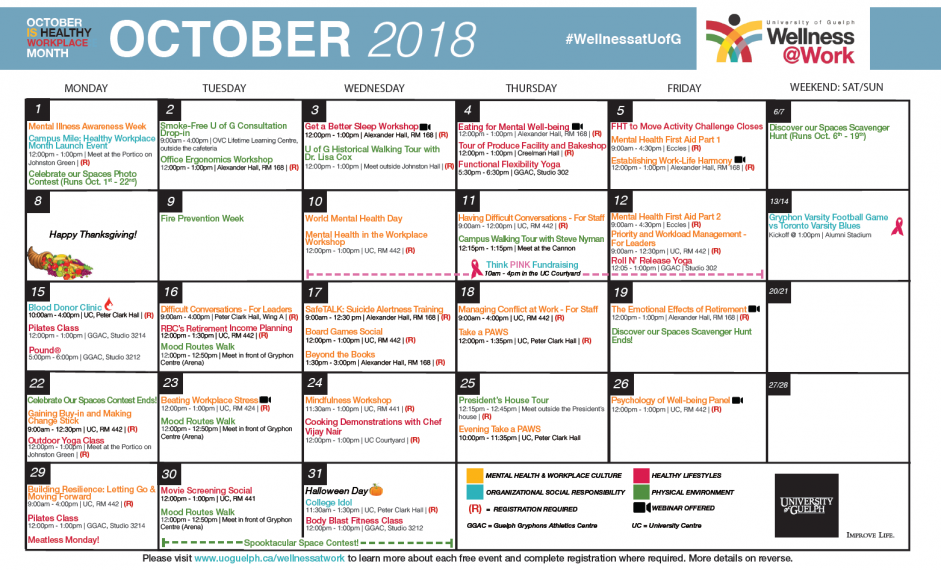 We are excited to celebrate Healthy Workplace Month this October, alongside a number of other Canadian organizations and institutions. The Wellness@Work Programming Committee has planned dozens of free activities, events and opportunities for faculty and staff at U of G to participate in throughout the month.
View the full event calendar for the Guelph Campus or the calendar for Ridgetown, Simcoe, Guelph-Humber and research stations attached below.
Join the Campus Mile: Healthy Workplace Month Launch Event on October 1st!