Fall Colours on the Campus Walking Tour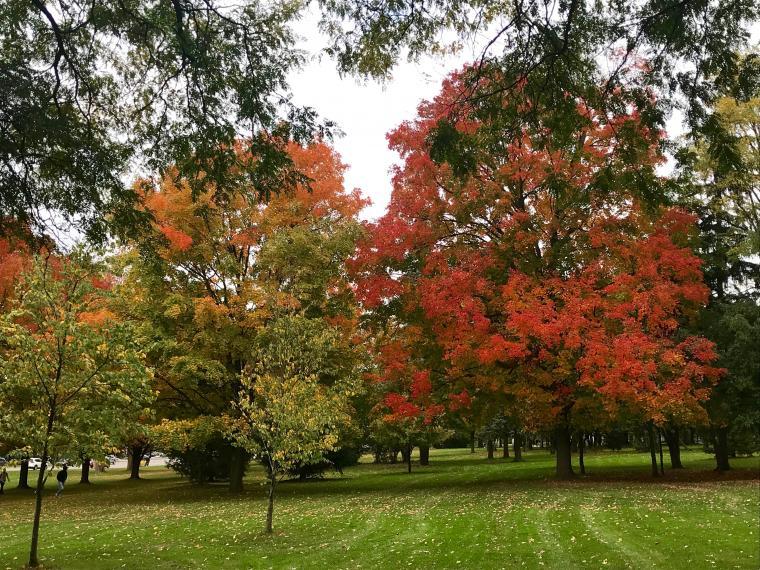 Steve Nyman led another successful Campus Walking Tour for Wellness@Work during October's Healthy Workplace Month.  The beautiful Fall colours and brisk October air provided a refreshing break outdoors over the lunch hour.
Many studies have now shown that "being in nature, living near nature, or even viewing nature in paintings and videos can have positive impacts on our brains, bodies, feelings, thought processes, and social interactions" (Green & Keltner, 2017).  Being in nature for some can produce a feeling of awe. By being mindful of the present moment and experiencing awe, Rudd, Vohs and Aasker (2012) found participants in their study were less impatient, more willing to volunteer their time, and experienced higher life satisfaction.
In another study, participants were asked to stand among towering trees to produce a feeling of awe, which resulted in increased prosocial behaviours (Piff et al., 2015). "Viewing nature seems to be inherently rewarding, producing a cascade of position emotions and calming our nervous systems, which help us to cultivate greater openness, creativity, connection, generosity, and resilience" (Green & Keltner, 2017).
Researchers have also showed decreased levels of anxiety, rumination and negative affect, in addition to cognitive benefits, in participants who completed a 50-minute walk in nature (Bratman, Daily, Levy & Gross, 2015). 
Consider getting outside to explore the beautiful landscape, the interesting features and historical buildings on campus using this map as your guide. Hope to see you out on our next wellness walk!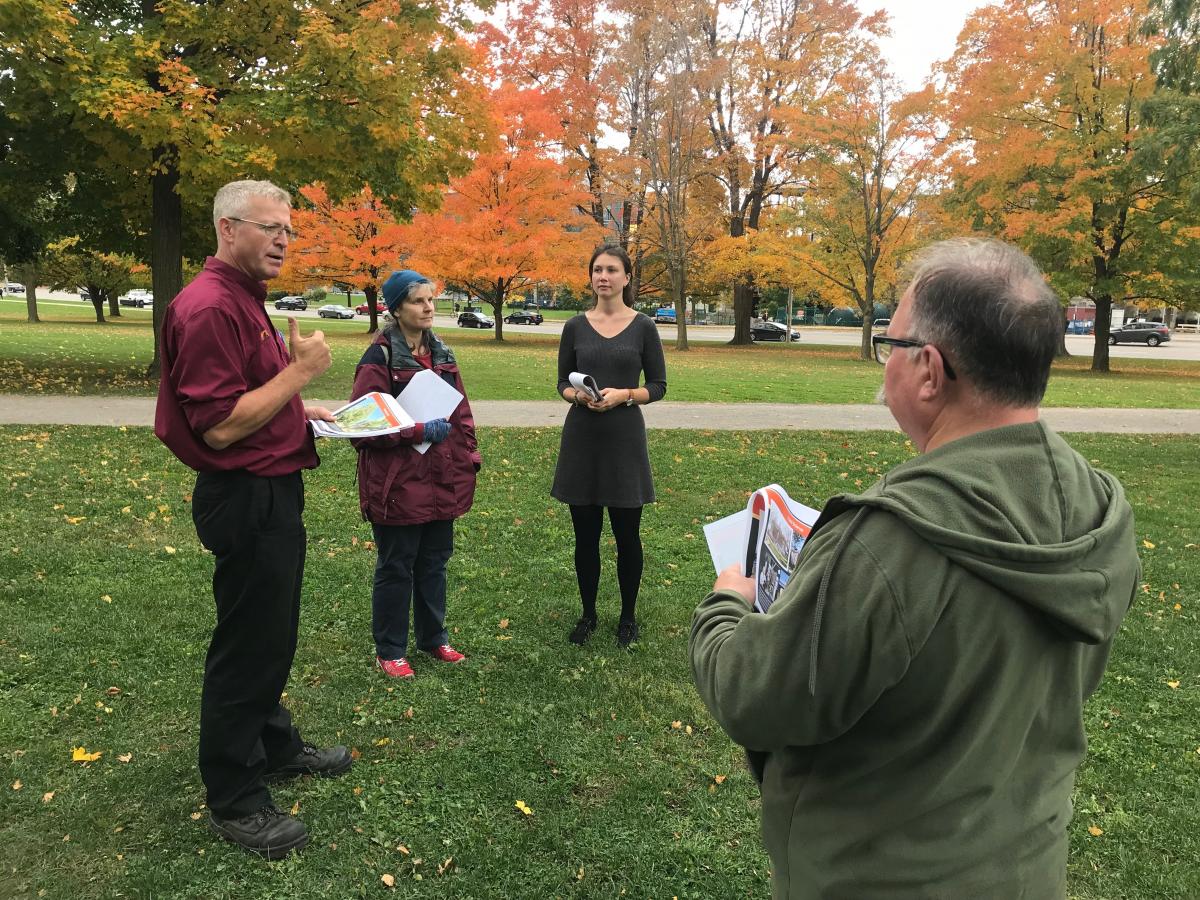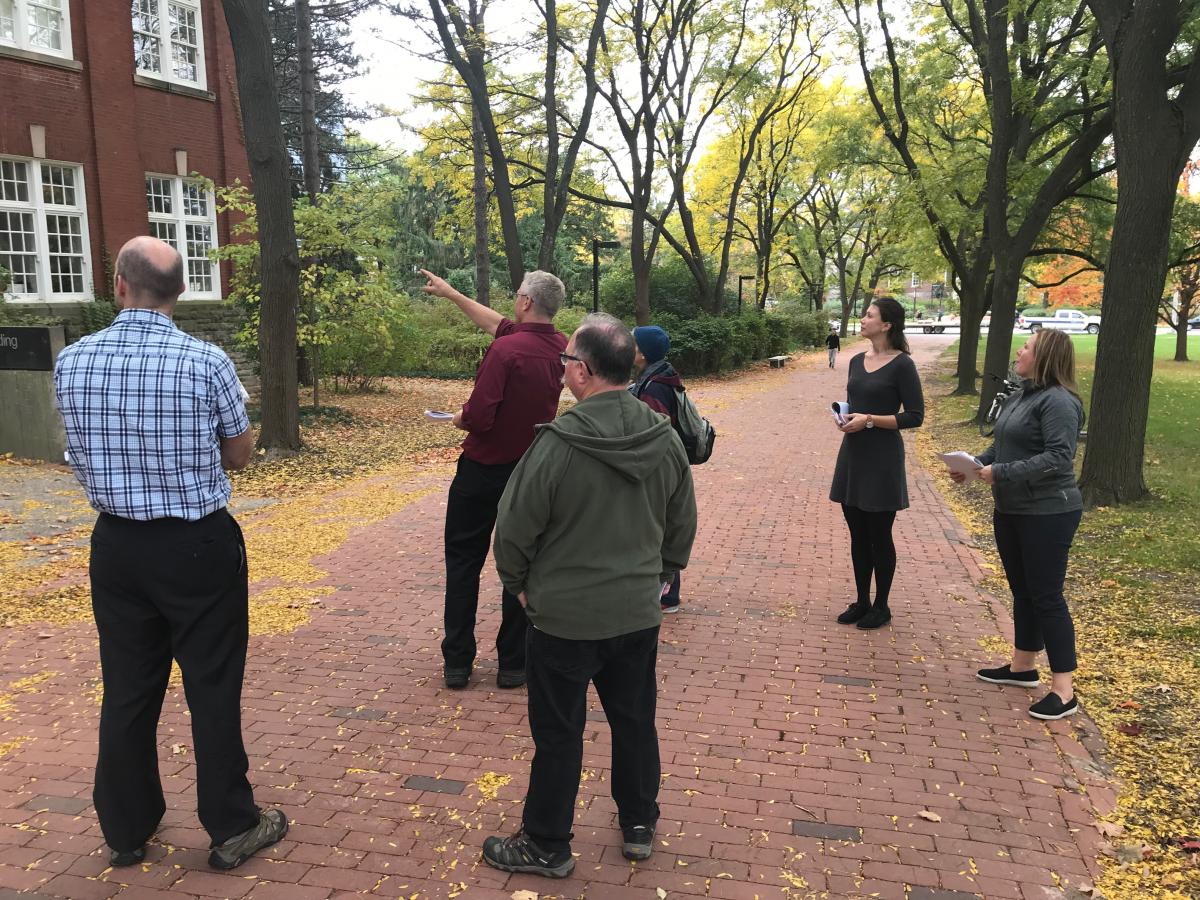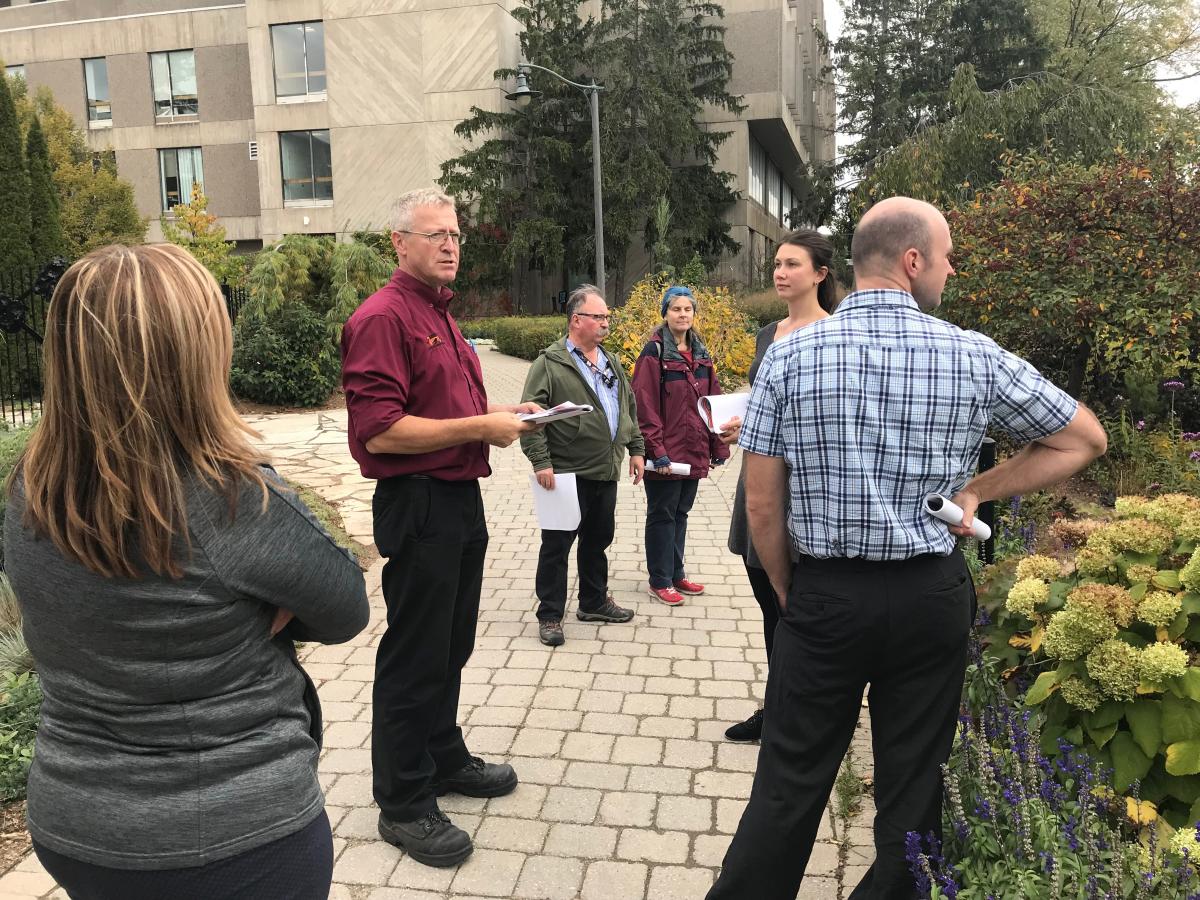 References
Bratman, G. Daily, G., Levy, B. & Gross, J. (2015). The benefits of nature experience: Improved affect and cognition. Landscape and Urban Planning, 138, 41-50.
Green, K. & Keltner, D. (2017).  What Happens When We Reconnect With Nature. Greater Good Magazine. Retrieved from https://greatergood.berkeley.edu/article/item/what_happens_when_we_reconnect_with_nature.
Piff, P., Dietze, P., Feinberg, M., Stancato, D. & Keltner, D. (2015).  Awe, the small self, and prosocial behaviour. Journal of Personality and Social Psychology, 108, 883-899.
Rudd, M., D. Vohs, K. & Aaker, J. (2012).  Awe expands people's perception of time, alters decision making, and enhances well-being.  Psychological Science, 23, 1130-1136.