New Leading for Well-being Program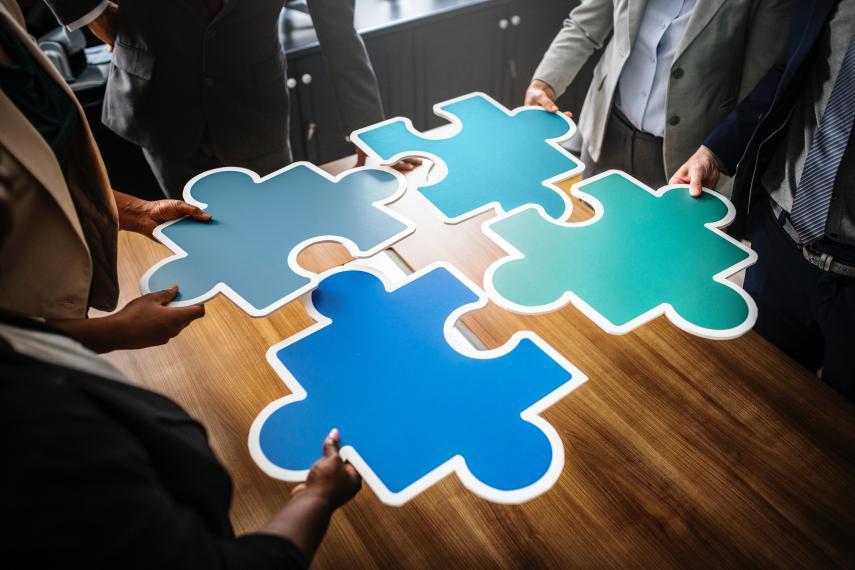 Wellness@Work has partnered with Excellence Canada and Human Resources (Learning & Development) to launch a new leadership program at U of G that fosters cross-campus collaboration and the development of leadership competencies that promote the health and wellness and personal success of employees. Leading for Well-being is a two-day program that will build a community of U of G leaders with an enhanced capacity to further cultivate a psychologically healthy and safe workplace for employees.
The Wellness@Work survey results highlighted an opportunity to focus on organizational culture, clear leadership and expectations, workload management and growth and development. Leading for Well-being will aim to improve these psychosocial factors across the institution, by equipping leaders with the skills and confidence they need to positively influence change.
Excellence Canada's learning topics have been developed through a wellness lens and will focus on community building, change and transition, fostering strong relationships, authentic leadership and more. Research shows that leaders can have a profound impact on employee well-being and by enhancing their personal leadership skills, leaders are better equipped to support their own wellness.
Program Goals
Connect and develop highly skilled leaders from all areas of the organization in a variety of leadership positions, irrespective of their job title or years of service through a supportive environment.
Provide an opportunity for leaders to learn collaboratively with others through the exploration of leadership models, ideas and topics, while discussing real problems and sharing potential solutions.
Build a community within which leaders feel comfortable to reach out to one another and share ideas, share their experiences, and together co-create new solutions to enhance their services and relationships.
Develop confidence for leaders in their own ability to influence positive change within their work areas to create more psychologically healthy and safe work environments.
Provide an opportunity for a cross-section of University of Guelph leaders to gain valuable insight and perspective from the Senior Executives that will give context and focus for their learning.
Create a feedback loop to the Senior Executives whereby the unique perspectives, ideas and insights that the leaders gain as part of their collaborative learning can be shared with Senior Executives for their consideration.
Learn more and view the application form attached below. 
Have Questions?
Contact Sarah Joosse at sjoosse@uoguelph.ca or ext. 56705.