Water You Drinking? Challenge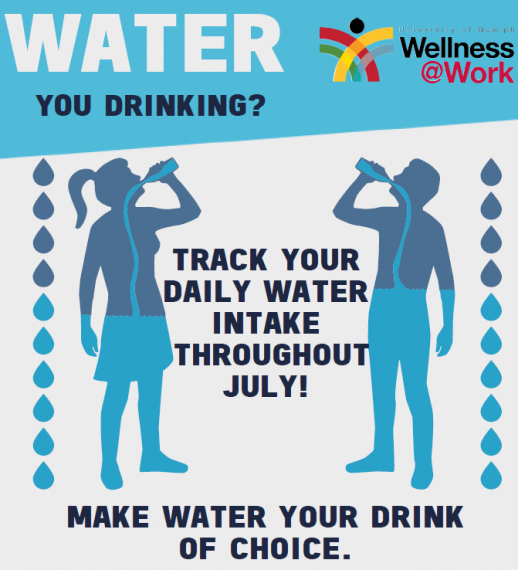 Wellness@Work is challenging you to increase your daily water consumption.  Track your daily water intake throughout July!  Put an "X" in each water drop on your tracking sheet (attached) after you've had 8 oz of water. 
Although other beverages and food contribute to your daily water intake, this challenge is just to track the water you are drinking.  Consider replacing sugar-sweetened or caffeinated beverages with tap water.

Check out a list of tips on how to make water your drink of choice and suggestions on how to add flavor to your water.
Submit a scanned copy of your completed tracking sheet to wellnessatwork@uoguelph.ca or send by campus mail to Sarah Joosse in HR by August 2nd, 2019 for your chance to win a prize!  
Make tap water your drink of choice this month!
Contest Winners
Congrats to the following winners of the July challenge, who received a Swell U of G water bottle from the Bookstore:
Cathy Bernardi
Nick Pankerichan 
Lauren Schurman
Share this page
News Topics