Happy Holidays from Wellness@Work!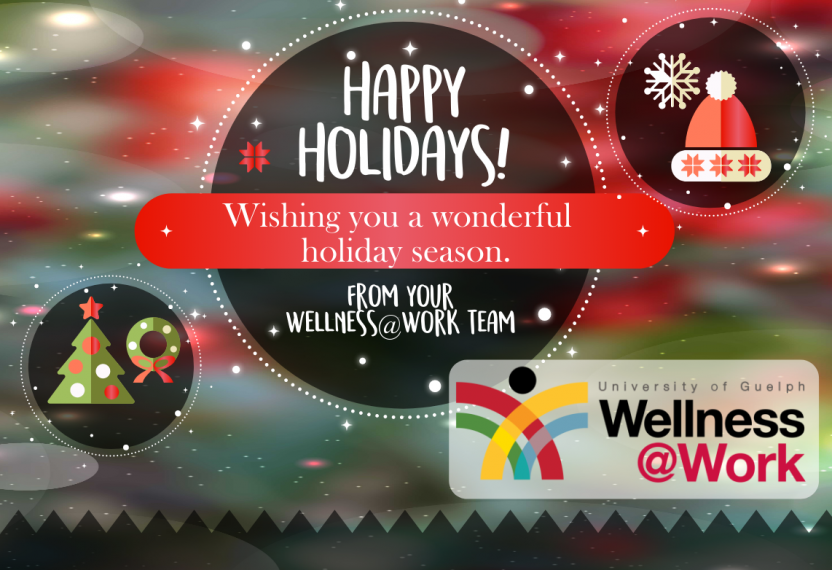 Wishing everyone a wonderful holiday season.  
The University's normal business operations will be reduced from Dec. 21 until Jan. 2 for winter holidays.  Find information on what's open at U of G over the holidays.
If you are looking for support over the holidays, please view a list of wellness resources available on our website.
We look forward to working with you in 2020!