Spreading Holiday Cheer through Music in OpenEd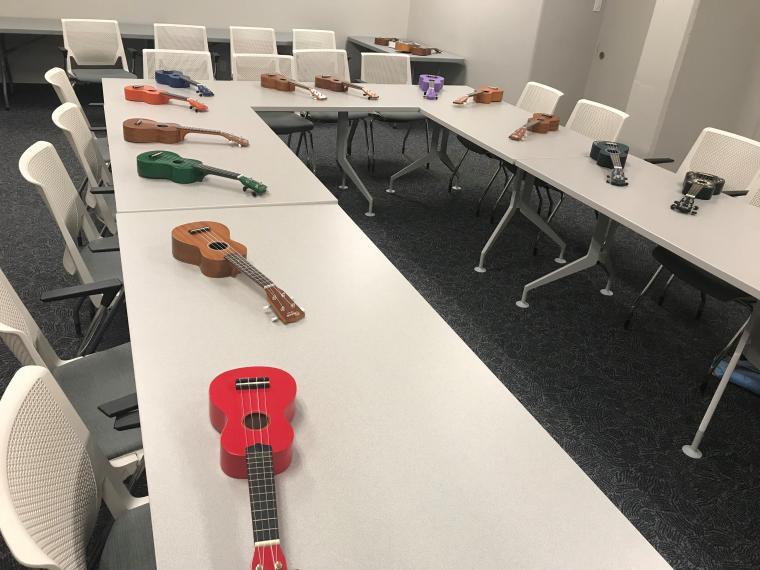 The OpenEd Ukulele Club is excited to share their performance from the 2019 Open Ed Holiday Party. Playing holiday favourites like: Frosty the Snowman, I Want a Hippopotamus for Christmas, and Feliz Navidad, the club spread their holiday spirit to everyone present.
The OpenEd Ukulele group was formed as a wellness initiative by Shara Inotay and Robert Cutting in Feb 2019 after belonging to a similar lunchtime group in OVC run by their music teacher, Cynthia Kinnunen http://www.CynthiaKMusic.com.
The club meets most Thursdays at Noon. They are a small but dedicated group, spreading the joy of music and playing the ukulele to members of the OpenEd department.
Did you know most of the ukulele club members had never picked up a uke until about 6 months ago?
Performers during the 2019 OpenEd Holiday Party include: Shara Inotay, Alex Ricci, Jade Sachdeva, Brad Jennings, Robert Cutting, Victoria Kennedy, Julian Inglis and Steve Borho.
Watch the performances below:
Song 1
Song 2
Song 3
Song 4
Song 5