June 2021 Wellness Calendar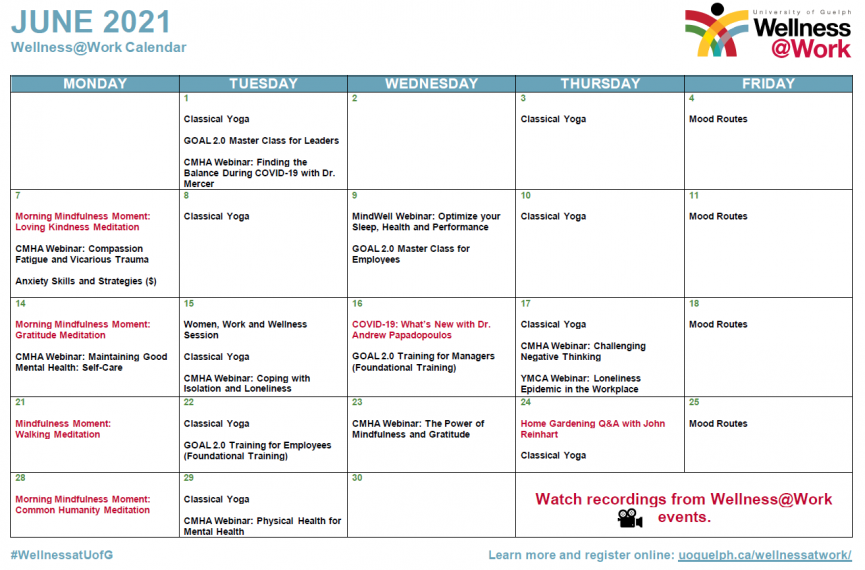 View the June wellness calendar for a complete listing of upcoming events. 
Below are a few opportunities you might be interested in registering for:
Join virtual Morning Mindfulness Moments each Monday in June. Register to sit back, relax and follow along to the guided meditation script to start your day in a positive way.  
Pose your questions to Dr. Andrew Papadopoulos at the COVID-19: What's New talk.
Join a Q&A on Home Gardening with Grounds Manager, John Reinhart.
Explore additional virtual opportunities from CMHA, MindWell and campus community partners.